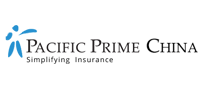 The latest COVID-19 restrictions in Beijing and Shanghai (updated)
After being subjected to two months of stringent lockdown, starting June 1st, 2022, residents of Shanghai are finally allowed to venture outdoors. At the same time, Beijing continues to roll back on the COVID-19 restrictions. However, with dynamic partial lockdowns in high-risk areas still intact and harsh regulations on public movement, these are undoubtedly the most confusing times for both locals and expats living in the Middle Kingdom.
Shanghai and Beijing each reported four local cases for Sunday 26th June 2022. The good news comes ahead of President Xi Jinping's trip to Hong Kong for the 25th handover anniversary celebrations. Moreover, China reduced the length of mandatory quarantine for incoming travelers on Tuesday, 28th June 2022. The new guideline cuts the length of mandatory quarantine to seven days plus three more of home monitoring, marking a drastic drop from about 21 days of quarantine and home monitoring combined.
Are you wondering if China is going 'back to normal' after the lockdown? You've come to the right place – this Pacific Prime China article provides information about the COVID-19 rules and restrictions in Beijing and Shanghai.
Current COVID-19 regulations in Shanghai
Dining-in to resume in Shanghai from June 29th, 2022.
Residents in low-risk districts are permitted to leave their housing compounds.
Public buses and subway lines resume basic operations.
Taxis and other ride-hailing transportation services are allowed to conduct business as usual.
To be able to travel in the metro, passengers need to scan the venue code and provide a negative nucleic acid test taken within 72 hours.
People can use their private cars to travel in low-risk areas.
Shopping malls, supermarkets, pharmacies, and other business outlets are permitted to reopen with 75% capacity.
Parks, tourism, and sports venues will be open to the public at 75 percent capacity, and visitors are required to make reservations in advance.
Cinemas, gyms, expos, and other closed venues remain closed until further notice.
Hair salons and bathhouses are open to the public. However, visitors need to make reservations.
Non-residents need to present a negative nucleic acid test taken within 72 hours before entering a public building.
Starting June 6th, 2022, second and third-year students of both high school and junior high school can go back to classrooms. While students in other grades will continue to attend online classes until further notice.
Starting June 1st, 2022, companies no longer need government approval to resume operations.
Police checkpoints at local cross-river bridges, tunnels, and district boundaries will be removed.
Latest COVID-19 restrictions in Beijing
Public transport in most districts, except Fengtai and some areas of Changping, will resume their basic operations.
Workers are allowed to return to offices.
Restaurants can restart dine-in services from June 6th, 2022, excluding Fengtai and some areas of Changping.
In-person lessons resume for all school grades in Beijing from Monday, 4th July 2022.
Various training institutions can resume offline training activities.
Mail and takeaway service personnel can enter the community.
Parks, libraries, museums, cinemas, art galleries, entertainment centers, and other places will be open to the public with 75 percent occupancy.
People entering and leaving Beijing need to provide a negative nucleic acid test that is taken within 72 hours.
Travel agencies will reopen business for group tourism in Beijing for people vaccinated with the entire course of the new crown vaccine.
Areas with no cases for seven consecutive days will be transferred to the normalized prevention and control stage.
How to get a nucleic acid test easily in China?
With dine-in services resuming on Monday in Beijing and senior students returning to school in Shanghai, here is a list of tips that can come in handy while getting RT-PCR tests in China on a regular basis.
You can find the nearest test station via the Susheban, Alipay, or WeChat app.
All districts have 24/7 test stations, making it easy for day workers to get tested at night.
Remember to take your mobile phone or ID documents to the testing center.
You can access your test result on the Suishenban apps.
Secure a health insurance plan with the help of Pacific Prime China
Whether you are an expat living in China or someone planning to visit the Middle Kingdom, it is a good idea to secure yourself with health insurance. Pacific Prime China has over 20 years of experience in the insurance industry and we can help you find a plan that will meet all of your requirements.
Contact a Pacific Prime China advisor to get a free quote today.
Disclaimer: Pacific Prime China solely represents, operates and manages locally regulated insurance products and services in the territory of PR China. Any references to Pacific Prime Global Company or Group, the international services, insurance products or otherwise stated written or verbally, is for introduction purposes about our overseas network only as each entity is fully independent.
Latest posts by Lakshmi Chirumamilla
(see all)