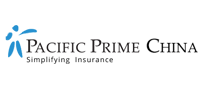 Things to do on Chinese New Year in Beijing in 2022
With Beijing's biggest holiday less than two weeks away, people are wondering how they're going to spend it. That's right, we're talking about Chinese New Year – otherwise known as the Spring Festival or CNY. There's no better time to visit and soak in the local culture than during Chinese New Year celebrations. Not only are there plenty of traditional activities to enjoy, but modern ones as well. This Pacific Prime China article covers things to do on Chinese New Year in Beijing in 2022.
Chinese New Year celebration activities
This year, Chinese New Year takes place from February 1st to February 15th. Most people return to their offices on the 18th or 19th. Traditionally, CNY is the time of year when everyone returns home to spend time with their family.
Beijing residents will generally stay home on Chinese New Year's Eve (January 31st, 2022), where they can make a traditional family dinner. Perhaps you'll be lucky enough to have Chinese friends or colleagues invite you for dinner. But don't worry if not. By the time you finish reading this article, you'll have plenty of ideas of how to spend CNY with or without company.
Traditional Chinese New Year activities
With spring cleaning for the new year done and dusted, people spend the day putting up red decorations and dressing in their finest outfits (often in red). Red is associated with the Chinese New Year because it symbolizes good fortune, wellbeing, and prosperity. Likewise, red clothing signifies power, vitality, and happiness – all while keeping ghosts at bay. It's also common to paste red couplets and hang red lanterns in homes.
At 8 pm on New Year's Eve, families across the country switch on CCTV's Spring Festival Gala. More than 700 million viewers tune in every year, giving it the largest audience of any TV show globally. Only the best entertainers, from musicians and dancers to acrobats and comedians, make it onto the stage.
Fireworks
After indulging in a delicious feast, people head outdoors to play with fireworks and see the CNY fireworks display over Beijing. If you think you've seen firework displays before, just wait until you experience this one. The higher up you can see it from, the better! Fireworks are not only beautiful to watch but the noise is believed to scare away evil spirits – hence the exceptional noise they make in comparison to Western varieties.
Feeling peckish after the fireworks? You'll be pleased to know that it's a Beijing Chinese New Year tradition (along with other northern cities) to eat jiaozi, or dumplings, for prosperity. Perhaps you already snacked on some while watching the gala.
Chinese New Year Day and the days that follow
From February 1st, 2022, and onwards, Chinese people will be visiting family and friends in order of closest to more distant. It's customary to bring gifts like hongbao (red envelopes with money inside), food, sweets, or alcohol. Fireworks and light rockets continue for the 15 days of the new year, so don't let the noise startle you.
Spring Festival temple fairs
Another popular lunar new year activity involves Spring Festival temple fairs, where you can experience real local flavor. These fairs are gatherings that take place near temples, involving activities like entertainment, shopping, ritual praying, and Chinese New Year foods. Temple fairs in Beijing date back to the Liao Dynasty (A.D. 907–1125) and have gradually expanded to include shopping and entertainment. Visiting a temple fair offers a cultural experience that you're bound to enjoy as an expat in China.
The Ditian Temple Fair is one of the most popular fairs in Beijing, featuring a variety of performances from dragon and lion dances to shadow puppetry and ceremonial shows. There are many fairs worth exploring spread out across different districts including the Longtan Fair in Dongcheng District, which is primarily a sporting event with crowd participation that takes place in a park.
Longqing Gorge Ice and Snow Festival
If you're keen to get out of Beijing for the day and haven't visited the Harbin International Ice and Snow Sculpture Festival yet, then Longqing Gorge Ice and Snow Festival could be ideal. Just a couple of hours away in the Longqing Scenic area, this Harbin-esque exhibition displays hundreds of local and foreign-made ice sculptures. The festival makes for an enjoyable day or overnight trip, as long as you stay warm!
Opening Ceremony of the Beijing 2022 Winter Olympics
The Chinese New Year and the Great Wall of China are expected to be part of the Opening Ceremony of the Beijing 2022 Winter Olympics on February 4th. While we'll have to wait and see exactly what the Opening Ceremony entails, it's bound to be unique and exciting as it falls on this auspicious occasion. Both the Opening and Closing Ceremonies will be held at the Beijing National Stadium, where the Beijing 2008 Olympic Games also took place.
The Great Wall
Speaking of the Great Wall, it is one of the quieter options for CNY celebrations. Visitors can hike the wall during the day and enjoy a traditional hot pot dinner afterward for good luck. There'll also be a dumpling-making workshop right on top of the Great Wall itself, giving you something to munch on after the impressive fireworks show.
Simple Chinese New Year celebrations
While the aforementioned activities and events are great ways to spend CNY, maybe you just feel like having a simple celebration. If that's the case, there are still things you can do to have a more low-key, yet equally enjoyable celebration at home, such as:
Buy some traditional CNY cakes (e.g. Baozis, red bean cakes, Yin Yang cakes, moon cakes, taro cakes, peach blossom cakes, etc.)
Set up a small table that's dedicated to festive dishes like red rice, roast chicken, and oranges
Cook your favorite CNY dishes, such as dumplings and noodles
Make red lanterns
Light some incense
Put up a traditional paper calendar
Give CNY presents like hongbaos, a new year's scroll, or Mandarin oranges and tangerines
Whichever way you choose to spend your Chinese New Year in Beijing, we would like to wish you a prosperous and healthy Year of the Tiger.
Your health comes first with Pacific Prime China
The start of a new year is a great time to prioritize your health. Whether you're looking to secure individual health insurance in China, review your family health insurance plan, or anything in between, Pacific Prime China is here to help. Contact us for impartial insurance advice and a free plan comparison today!
Disclaimer: Pacific Prime China solely represents, operates and manages locally regulated insurance products and services in the territory of PR China. Any references to Pacific Prime Global Company or Group, the international services, insurance products or otherwise stated written or verbally, is for introduction purposes about our overseas network only as each entity is fully independent.