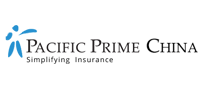 Top 10 places to visit in China in 2021
China – the name alone makes you want to start packing and exploring. As the third-largest country in terms of size and one of the oldest civilizations in the world, China has plenty of amazing destinations to wander and lose yourself in. There are many great cities and provinces to visit in China during spring, summer, autumn, or winter.
Are you looking to explore some beautiful places in China with your family? Or are you looking to create a list of the best places to visit in China for yourself? To give you a few ideas, our health insurance advisors at Pacific Primes China have listed the top 10 places to visit in China when you head over in 2021.
1. Yunnan – the land of vibrant colors
For generations, visitors from all over the world have described Yunnan as China's colorful garden of the East. However, words do no justice when visiting Yunnan, which is a mix of snow-capped mountains, lush tropical rainforests, highland lakes, and ancient canyons filled with local villages and architecture.
No matter the season you choose to visit, Yunnan's diverse cultures, rich history, and spectacular landscapes will have you captivated. You may even find yourself not wanting to leave!
Top things to do in Yunnan
Climb the Jade Dragon snow mountain
Note: Contact a local guide and make sure you have medical evacuation cover attached to your medical insurance plan.
Do the 3-day Lugu lake tour.
Visit the World Heritage Site – Honghe Hani Rice Terraces.
Spend a day or two at the beautifully preserved Lijiang Old Town – a UNESCO Heritage Site.
Hire a bike and enjoy the refreshing breezes of Erhai Lake.
2. Xian – the greatest ancient capital of China
Are you a fan of ancient Chinese history? Then you are in for a treat when visiting Xian – the real heart of ancient China. Visiting the city of Xian is easy for those arriving in China via Beijing (more on Beijing below), as it's only a 5 hour trip on one of the many high-speed bullet trains running between the two cities. The ancient city ranks among the top ancient capital cities of the world which includes Athens, Rome, and Cairo.
Today, Xian is no longer known for being the capital it used to be but instead is the place to visit the world-famous Terracotta Warriors. The city also marks the start of the Silk Road, through which China had used to conduct significant trades with other civilizations and nations in the past.
Top things to do in Xian
Walk along the ancient Great Wall of China.
Visit the Shaanxi History Museum.
Visit Mount Huashan and explore the natural beauty it has to offer.
3. Guilin – the most picturesque terraced fields in China
For travelers listing Guilin as a place to visit in China, don't forget to include a trip to the Li River and the Longji terraced fields. They will definitely generate many likes and comments on your Instagram account, that's for sure! What's more, you'll definitely appreciate the fresh air and untouched countryside scenery filled with birds chirping, leaves rustling, and water lapping up on the lush embankments of the river.
Top things to do in Guilin
Take a boat trip along the picturesque Li River.
Add a few Instagram photos of the Longji Terraced Fields.
Go kayaking to enjoy the cool water and appreciate the karst scenery along the Li River.
4. Zhangjiajie – another world in China!
China is all about nature and exploring the vast beauty and rawness it has to offer. Have you ever heard of Zhangjiajie? This place will definitely blow your mind away. Zhangjiajie is nationally famous for its precarious peaks and gorges, limpid streams and rivers, dense tropical forests, large karst caves made of limestone, and rich biodiversity.
If you need help imagining, think of the movie "Avatar" and you'll definitely want to visit this otherworldly place. See the heavenly pillars of natural rock formations by visiting the Zhangjiajie National Forest Park.
Note: Just make sure that you have comprehensive medical insurance coverage for you and your family in case you get sick. The weather can change without notice and accidents are possible – especially after heavy rainfall.
Top things to do in Zhangjiajie
Hike between the amazing pillars and peaks of Zhangjiajie National Forest Park
Cycle on a bike along the non-touristy side of Tianmen Mountain.
Try bungee jumping on the Zhangjiajie Glass Bridge
5. Huangshan — the magical Yellow Mountains
If Zhangjiajie wasn't magical enough, then you'll find that the Yellow Mountain definitely tops it all. Located south of Anhui Province and only a 3-hour bullet train ride from Shanghai (more on Shanghai below), Yellow Mountain is considered to be the most beautiful mountain range in China. You'll find seas of clouds in the early hours, oddly shaped rocks and pines, and natural hot springs at the foot of the mountains.
Things to do in Huangshan
Visit the viewing points along the Yellow Mountains and enjoy the sunrise, sunset, and the magical seas of clouds.
Visit the beautiful village of Hongcun.
Dip into the natural hot spring of Huangshan.
6. Xiamen — the location where Mulan was filmed
Xiamen is a beautiful coastal city with a pleasant climate. Located on the Southeast coast of China, the city is widely known by locals as the "Garden on the Sea". It's also famous for being the location of the Disney movie – Mulan.
In the movie, Mulan's house was set in the Fujian Tulou, which is representative of the Hakka culture. Travelers wanting to explore this ancient culture will be welcomed by locals looking to teach visitors about their local culture.
Things to do in Xiamen
Spend a day touring the South Putuo Temple, which is a famous ancient temple in Xiamen.
Explore the local Gulang Island to learn of its natural beauty, colonial-style architecture, and fascinating museums.
7. Chengdu — the city famous for China's giant pandas
Kungfu Panda anyone? Not quite! Chengdu is world-famous for being the home of China's pandas and unlike the animation, the pandas are Chengdu's biggest attraction (and no they can't perform martial arts).
Instead, the pandas are cared for in their preserves and breeding centers, and visitors can pay to observe them. However, if pandas don't fill your appetite when visiting Chengdu, then the Sichuan cuisine will!
Chengdu is well-known for its spicy dishes. The combination of black peppercorn and red peppers can make any veteran for spicy food, scream out for milk, or something savory to relieve the pain. After filling your stomach to your heart's content, why not visit one of the many local museums or even head to Chengdu's national parks.
There's plenty of things to do as you explore around Chengdu including visiting People's Park and checking out Dufu's Thatched Cottage Museum.
8. Xinjiang – explore the ancient Silk Road
Not many travelers will know this, Xinjiang was once a vital stretch of the ancient Silk Road, which played a pivotal role in connecting people, worshipers, travelers, scholars, and even armies in the ancient days.
The largest province in China is also home to a vast array of religious relics and locations. There are many ancient temples and mural art that dot mountainsides and rock faces, as well as those that had caves, carved out to assemble holy sites.
Things to do in Xinjiang
Explore the natural landscapes and historic-cultural sites.
Visit Urumqi, Xinjiang's capital, and embrace modern life in all its glory.
9. Shanghai – the "Pearl of Asia"
Few cities in China evoke so much history, culture, and potential than Shanghai. The city began its rise in the early 1920s as modern civilizations and nations brought with them an abundance of cultural, industrial, and architectural influence to the coastal region of Shanghai.
Today, Shanghai is a monument to China's rise to modern-day influence and achievements. For visitors flying into China, Shanghai represents one of the few gateways into the country and makes for a great stop to fully immerse in the metropolis and explore the city in all its glory.
Things to do in Shanghai
Admire the historic skyline at the Bund.
Enjoy the lush, green outdoor space at Yuyuan Garden.
Electrify your senses with a bird's-eye view of the city from Shanghai tower.
Visit the "glassy" Shanghai Museum.
10. Beijing – China's modern-day capital
Previously known as Peking, Beijing is the capital city of the People's Republic of China. The city dominates the north of China and is one of the oldest cities in the world – Beijing's history can be traced back 3,000 years.
For the travelers reading this, you'll love the fact that Beijing is home to seven UNESCO World Heritage Sites: the Great Wall, the Forbidden City, the Summer Palace, the Temple of Heaven, the Ming Tombs, Peking Man Site at Zhoukoudian, and the Grand Canal. The range of sites will make for a fantastic visit for adults and children.
Owing to the city's long history and deep cultural roots, Beijing has a unique collection of architecture, traditions, arts, cuisine, and other awe-inspiring cultural facets. Beijing also makes for a great city to visit whether at the start or end of your journey in China. One thing's for sure, the city never ceases to amaze, even to the most veteran of travelers and visitors.
Things to do in Beijing
Walk along the Great Wall and enjoy the breathtaking night views.
Explore the Forbidden City and marvel at the best-preserved imperial palace in China.
Visit the Temple of Heaven and enjoy the astonishing architecture and landscape design.
Watch Beijing Opera – a cultural treasure and discover what the unique vocal style and demanding choreography has to offer.
Further reading
For visitors to China, you might want to read:
For expats returning or already living in China, you might want to read:
Secure private health insurance in China
Whether you are planning to visit China for a few weeks or months, it pays to secure private health insurance or travel insurance for yourself and your family.
Pacific Prime China has experts based in Beijing and Shanghai to help you find the best health insurance plan in China. Contact us today!
Disclaimer: Pacific Prime China solely represents, operates and manages locally regulated insurance products and services in the territory of PR China. Any references to Pacific Prime Global Company or Group, the international services, insurance products or otherwise stated written or verbally, is for introduction purposes about our overseas network only as each entity is fully independent.