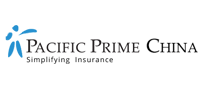 US Embassy in China resumes student visa processing
Until recently, many people have been wondering: when will visa services resume in China? The COVID-19 pandemic put a pause on most in-person appointments for nonimmigrant and immigrant visa processing over a year ago. On May 4, 2021, the US Embassy and consulates in China resumed visa appointments for students, following Washington's lifted travel restrictions for students from several countries including China the day before. In this Pacific Prime China article, we discuss the latest updates regarding student visa processing resuming in China's US Embassy.
Student visa processing is back in service
Gone are the days of asking: when will the US embassy in China reopen? In response to the global pandemic, the US Embassy and consulates in China halted the majority of in-person appointments for nonimmigrant and immigrant visa processing over 13 months ago. Fortunately, you don't have to wonder anymore now that the US Embassy in China has reopened and started to process student visas again.
Over 1,000 visa officers met students for in-person visa applications earlier this month. The visa officers at the US Embassy in Beijing wore sweatshirts displaying logos of the universities they attended to show Chinese students that they would be welcomed in American universities, communities, and homes. Within the first hour of opening the US Embassy's website for online student visa appointments, it received over 3,000 applications. The embassy is now able to conduct 2,000 student visa appointments daily.
Students and agents have expressed their relief following months of uncertainty about whether they would be able to get US study visas before the beginning of the next academic year. Students from China planning to attend American schools in the fall semester need to apply for a US visa 120 days prior to the start of the academic program. Similarly, they must enter the US at least 30 days before.
Concerns surrounding Chinese student visa processing
Even though students are excited that US visa processing has resumed, there is also concern regarding whether students will be able to make appointments easily due to the huge backlog in the previous months. Generally speaking, students are happy with the news, especially since returning students are permitted an interview waiver, and are hopeful about the advancement of vaccinations in the US.
According to a BOSSA representative, there is "collective optimism" following the recent policy updates, along with excitement surrounding a sizable rebound from agents who send students to the US.
It is worth noting that extra screening will continue for students with high-tech backgrounds. Likewise, the ban on China students and researchers with links to the Chinese military will not be lifted.
Some Chinese families have reevaluated study plans
After an entire year of fighting the COVID-19 pandemic and discrimination against Asians (and even Chinese students), some are approaching the decision to study in the US with caution. In May 2020, former US President Donald Trump restricted Chinese scholars and students that "implement or support China's Military-Civil Fusion (MCF) strategy." Consequently, students from certain schools, as well as with certain majors, might find it too difficult to obtain a US visa and choose somewhere like Europe or Japan instead.
Additionally, some students who could receive the visa have concerns about the US' virus-prevention measures and anti-Chinese sentiment. Students are also concerned about the fact the US has not accepted the vaccinations they received in China.
Even though many Chinese students will still go to the US, there are likely to be less in comparison to before the pandemic. Over 380,000 Chinese students were studying in the US in 2020, making up around 30% of overseas students. In the 2019-20 academic year, international students' economic activity in the US decreased by USD $1.8 billion from USD $40.5 billion the year before.
Traveling to the US as a Chinese student
Whether students from China will have to complete a 14-day quarantine once they arrive in the US is subject to local authorities and the US Centers for Disease Control and Prevention (CDC) policies at the time. Since January 2021, the CDC has made it imperative for all passengers arriving from abroad to have COVID-19 tests within three days before their flight as well as proof of negative test results to airline staff prior to boarding. At present, the requirement applies to students traveling to the US in the fall.
The CDC also recommends delaying international travel during COVID-19 until full vaccinations have been received. Chinese students heading to the US for their studies will have to monitor the situation and ensure they meet the requirements before stepping on the plane.
Put your health first with Pacific Prime China
Want to access the best quality medical care in China? As an expat, your best bet is to secure Beijing health insurance or Shanghai health insurance. Medical services at private healthcare facilities can be very expensive, which is why an insurance plan that covers treatment costs can help alleviate the costs and stress. With more than 20 years of experience in the insurance industry, Pacific Prime China has the knowledge and expertise to help you find the best locally compliant plans. Contact us for insurance advice or a free quote today.
Disclaimer: Pacific Prime China solely represents, operates and manages locally regulated insurance products and services in the territory of PR China. Any references to Pacific Prime Global Company or Group, the international services, insurance products or otherwise stated written or verbally, is for introduction purposes about our overseas network only as each entity is fully independent.