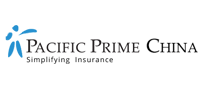 What is personal liability insurance in China?
In China, personal liability insurance is one of the most sought-after insurance categories for individuals and businesses. You'll often find several top-up options, such as home content all risk, tenant's liability, pet's liability, employer's liability, etc. But what exactly is personal liability insurance, you may wonder? Put simply, it is a plan designed to protect your financial assets if someone (i.e. a third party) is injured or property is damaged, and you're legally responsible.
For example, if someone slips on your floor or your child kicks a ball through a neighbor's window and damages an expensive painting, you may be responsible for the damages caused.
Now that you know the simplified definition, this Pacific Prime China article will go over what it does and does not cover.
What does personal liability insurance cover?
Generally speaking, personal liability insurance covers a range of events where you may be legally responsible for any monetary compensation, including legal, medical, and repair bills. Here are some examples of personal liability claims:
Medical expenses for visitor's injury at your home or employees getting injured at work.
Bodily injury or property damage caused by your pets, e.g. your dog bites a guest.
A food delivery person trips on your broken paving slab.
An employee walks across a wet floor and slips.
Keep records of incidents for filing claims
When such incidents occur, it's essential to record the event and keep evidence, such as receipts, invoices, or reports. These will be required when you file a claim with your insurance company. For your claim to be approved, you'll need to prove that your negligence or that of the business led to bodily injury or property damage. If your evidence or records are insufficient to prove negligence, then your insurer will likely deny the claim.
What does personal liability insurance not cover?
Now that you know a few common examples of what personal liability insurance covers, here are a few incidents of what it won't cover:
Intentional injury caused by you or your household resident at home.
Liabilities that result from a car accident – these are usually covered by car insurance.
Bodily injury or property damage due to business conducted by you – these are typically covered by a business insurance policy.
Knowing what's covered by checking your terms and conditions
Like any insurance policy, it is important to read the terms and conditions and fully understand what is and isn't covered on a plan. If you are still unsure after reading, then speaking to your insurance advisor or agent will help. Knowing exactly what you seek coverage for in the first place, will make it easier for you to secure a plan. Hence, speaking to an insurance agent like Pacific Prime China can make your insurance journey simple and hassle-free.
Further reading:
How can Pacific Prime China help?
As one of China's regional insurance agents, we strive to help individuals, families, and businesses secure tailored insurance plans. From health insurance to home insurance in China and personal liability insurance, you will be supported every step of the way. Our agents make it their priority to understand your needs and budget so that we can offer you the right plan.
For personal liability insurance, we recommend Liability Pro, which offers coverage against third-party injuries and damages. Annual premiums start from RMB ¥ 600 for individuals and RMB ¥ 960 for families. The policy limit is RMB ¥ 2,000,000.
Contact us today if you're interested in securing a plan or learning more about what liability insurance offers!
Disclaimer: Pacific Prime China solely represents, operates and manages locally regulated insurance products and services in the territory of PR China. Any references to Pacific Prime Global Company or Group, the international services, insurance products or otherwise stated written or verbally, is for introduction purposes about our overseas network only as each entity is fully independent.