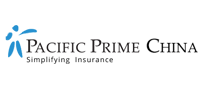 What to do in Shanghai with kids: 8 family-friendly places to have fun
As one of the most dynamic cities in China, Shanghai has lots to offer. But with so much to see and do, many parents wonder what to do in Shanghai with their kids. Fortunately, there are places where the whole family can have fun, making it easy for you to spend quality time with your children. In this Pacific Prime China article, we look at 8 family-friendly places in Shanghai that are worth exploring.
Shanghai Disneyland
What Shanghai guide for families with kids would be complete without Shanghai Disneyland? Fun for all ages, Disneyland is one of the most popular attractions for tourists and locals alike – especially those with children. Opened in 2016, Shanghai Disneyland is a unique blend of traditional Disney magic and Chinese culture (as well as food!). It's highly advisable to get to the park early so that you can purchase Fastpasses before they run out and spend more time enjoying the attractions than queuing in line.
Shanghai Ocean Aquarium
An incredibly interesting place to visit with children, the Shanghai Ocean Aquarium is home to more than 10,000 types of fish and sea creatures. It also houses the world's longest underwater tunnel! Plus, it's the only aquarium to have a dedicated endangered Chinese marine life section in the world. Situated in Pudong, the aquarium is close to Bund Sightseeing Tunnel, the Oriental Pearl Tower, and other attractions, giving you options for a whole day of exploring.
Bund Sightseeing Tunnel
Even though the Bund Sightseeing Tunnel is considered very touristy, children will have a lot of fun here nonetheless. You can take a people mover from the Bund to Pudong and experience underwater light displays that you won't get traveling by taxi. Even though the journey takes just a few minutes, the special visual effects and the accompanying sound are bound to entertain your little ones. The tunnel opens at 8 a.m. too, making it a good option for early risers or kids with jet lag.
Oriental Pearl Tower
The Oriental Pearl Tower is one of Shanghai's most recognizable attractions. Built in 1995, it is the main skyscraper that illustrates Pudong's skyline. Head to the top of the world's third tallest TV and radio tower for its breathtaking view from the glass-bottom observation deck. You can check out the revolving restaurant to enjoy 360-degree views of the city while eating. The virtual reality roller coaster is fun for all ages too, along with the Shanghai Development Exhibition Hall Museum at the base of the tower.
Shanghai 3D Magic Fun House
One of the most unique activities on any Shanghai family guide, the Shanghai 3D Magic Fun House combines novelty and fantasy for a one-of-a-kind experience. Located on the Pudong side of the Bund Sightseeing Tunnel, the Magic Fun House is an interactive 3D museum that kids love. The concept is simple: stand in front of art and you look like you're in it. This attraction is fun for all ages and you'll also leave with lots of funny photos for memories.
Century Park
Shanghai's largest park, Century Park is the ideal place to go and let your little ones run around to release any pent-up energy. The park is complete with gardens, lakes, and forests – giving you so much to explore. It's also got a children's recreational area, pedal boats, little amusement park rides, a small beach area, and so much more. Due to its sheer size (almost 350 acres), it's recommended to rent a bicycle to make the most of your day there and see as much as you can.
Shanghai Science and Technology Museum
Shanghai Science and Technology isn't just the largest museum in Shanghai, but the best one for children as well. Situated near Century Park, the museum has 13 main permanent exhibitions along with four science theaters (two of them are IMAX). The hands-on exhibits teach children about robotics, computing, space travel, and more. Since the museum is so big, you can easily spend the whole day exploring the exhibits and learning as a family.
Yu Garden
Built during the Ming Dynasty, Yu Garden is a classic Chinese garden that a government officer presented as a gift to his parents. The garden features several koi ponds, pavilions, bridges, and impressive rockeries. Note that Yu Garden can get very busy, so you'll want to keep an eye on younger children when it gets crowded – as well as watch your belongings to be safe. As a tourist favorite, Yu Garden is also a fun place to buy souvenirs, toys, clothes, paintbrushes, and more. Plus there are tasty xiao long bao dumplings at Nanxiang Dumplings, along with other places to grab a bite to eat or a drink.
Put your family first with Pacific Prime China
Make sure your family can access the healthcare they need without having to pay for medical costs out of pocket by securing health insurance for expat families in China. Whether you're looking for the best family health insurance in China, expat health insurance in China, or other medical insurance plans, Pacific Prime China is here to help. Contact us to receive a free plan comparison or impartial advice today.
Disclaimer: Pacific Prime China solely represents, operates, and manages locally regulated insurance products and services in the territory of PR China. Any references to Pacific Prime Global Company or Group, the international services, insurance products, or otherwise stated written or verbally, is for introduction purposes about our overseas network only as each entity is fully independent.