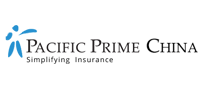 When should you get your child a smartphone?
It's a common question we all ask ourselves as parents. Should you provide your child with a smartphone at a young age? Or hold on until the right age? But then again, what is the right age, and what are the things you should consider to make a sound decision? This Pacific Prime article suggests when you should give your child a smartphone.
What happens during a child's development in different age groups?
When considering when you should give your child a phone, it's imperative to understand how it may impact their growth and development. After all, children pick up on different social skills and abilities at different age groups, all of which depend on their environment. Let's take a look at what happens during the following age groups:
Ages 4 to 6
Ages 7 to 11
Ages 12 to 14
Ages 14 to 18
Children aged four to six
Kids learn exclusively from live interactions with parents, relatives, siblings, nannies, and caregivers in this age group. What's said and done directly has an impact. Children between four and six tend to mimic what they see and hear. This is why providing as many good (and positive) stimuli as possible is important so they begin building familiarity and developing social skills. Face-to-face interactions with people also build confidence and allow a child to know what may or may not be good for them.
Providing a smartphone at this age: what could happen
Access to a smartphone from this age could be detrimental to their ability to form close social bonds with their parents and loved ones. Moreover, they may see or interact with information that may not be appropriate for them at that age and be heavily distracted. On the other hand, if provided in the presence of a parent, e.g. when your child is put in front of a smartphone to interact with a relative via a video call, then at least you can control how they interact. The Canadian Paediatric Society (CPS) recommends limiting it to less than one hour daily for children ages two to five.
Children aged seven to eleven
During these years of a child's development, they will most likely begin showing confidence or the ability to interact with other children, adults, and people other than their parents and relatives. They will also be enrolled in school (unless home-schooled) and spend most of their time with teachers and fellow students. They will be more engaged in extracurricular activities that help develop their social skills and abilities.
As a parent, you may be inclined to give them a smartphone so that you can keep in touch with them when at school. According to a survey by Research.com, 40% of children in the U.S. are given a smartphone at the age of five to eleven, which to many may seem like an appropriate thing to do. But there's a caveat.
Although it's reassuring that you can check on your child's whereabouts, you should also know that at this age, their critical thinking skills may not have fully developed yet. They may be unable to tell apart what's appropriate and good for them. Hence, if you provide a smartphone, you should opt for features or parental settings that limit features or even prohibit web access.
Smartwatch instead of a smartphone for children ages 7 to 11: an alternative
If your child's whereabouts are important to you, a smartwatch is the best alternative. Most smartwatches for children work like smartphones, allowing your child to make calls and send text messages. These watches also come with built-in micro speakers and microphones. In addition, GPS tracking is also a beneficial feature to check your child's whereabouts when apart.
Children aged eleven to fourteen
Children at these ages will most likely be transitioning to secondary school or middle school, and they will likely want to have a smartphone so that they can have access to educational websites and online resources for their studies. What's more, their peers may also be using smartphones, which will influence your child to ask for one if they haven't already.
In an interview with the Mirror, Bill Gates said that his children were not allowed to own cell phones until they were 14. Whether this should be an example to follow depends entirely on you as a parent and what's good for your child. Furthermore, the Pew Research Center discovered that 73% of parents in the U.S. think it is acceptable for children above 12 to own a smartphone. But it would help if you took this with a pinch of salt, as not all children, including yours, are the same. At this age, some may have already developed vital skills, such as problem-solving, impulse control, and critical thinking.
As a parent, it comes down to asking yourself the following questions:
Is your child able to take care of the stuff given to them?
Is your child responsible for their belongings?
Does your child understand the meaning of ownership?
Why does your child need a smartphone?
Did your child ask for one in the first place?
Is your child ready to handle or use the device?
Do the pros outweigh the cons?
Before providing a smartphone, seek the answers to the questions above. You will then be able to make a sound decision to help you. Remember that everyone is different, and circumstances are different too.
Expats in China with children
If you are an expat in China with kids, you'll most likely have your child enrolled in an international school with clear guidelines on technology use, including smartphones. If you are unsure about your child having their own smartphone from a young age, you can reach out to a counselor or even their teachers to get advice on how you can help ensure your child uses their smartphone well and appropriately.
We live in a digital age, where most, if not all, things can be completed on a smartphone, so it is inevitable that your child will have access to one. The best thing to do is to develop their skills from a young age and teach them the importance of accountability and responsibility when using a smartphone.
You can lead by example and remind them that phones are powerful tools that can benefit one's life when used correctly. Also, it is good to discuss the negative issues of smartphones, like access to sensitive content or the dangers of the internet. This will help them increase their awareness and know what to do should they encounter something wrong or unusual.
Protect your child from mental health problems
Adults aside, children are also prone to mental health issues, which should be taken seriously. According to a mental health report by Child Mind Institute, eighth-graders who spend 10 or more hours a week on social media are 56% more likely to report unhappiness than those who spend less time.
More so, heavy social media users increase their risk of depression by 27%. These smartphone and social media-related mental health problems can have long-term impacts on your child's development should they succumb to mental health issues. This may also affect your mental and physical health as you worry about your child's ability to recover and grow.
Further reading:
What can you do to protect your family's health?
As an expat parent in China, you must be proactive about keeping your and your children's minds and bodies healthy. It can certainly be difficult to get help when you need it, but with Pacific Prime, we can ensure you receive the appropriate healthcare when you and your loved ones need it.
Whether you're looking for family health insurance or expat health insurance in China, contact us for impartial advice and an obligation-free quote or plan comparison today.
Disclaimer: Pacific Prime solely represents, operates, and manages locally regulated insurance products and services in the territory of PR China. Any references to Pacific Prime Global Company or Group, the international services, insurance products, or otherwise stated written or verbally, is for introduction purposes about our overseas network only as each entity is fully independent.