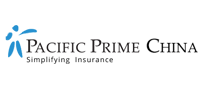 Your guide to celebrating Chinese New Year in Beijing and Shanghai
Whether you're a seasoned expat in China or are relatively new to the country, it's hard to miss the festivities this time of the year, better known as Chinese New Year, Lunar New Year, Spring Festival, or 'Chun Jie'. It's the biggest holiday amongst Chinese communities, falling on February 12th this year, and welcoming the Year of the Ox.
Even though this year's celebration is likely to be a socially distanced one, due to the ongoing COVID-19 pandemic, there's still plenty of things to get up to and ways to join in on the fun, as this Pacific Prime China article outlines. Without further ado, let's explore how to celebrate in both Beijing and Shanghai.
Chinese New Year celebrations
There's a 7-day public holiday for Chinese New Year, from February 11th to February 17th. That being said, celebrations are long and usually last many days.
Pre-Chinese New Year Preparations
Pre-Chinese New Year preparations last from January 20th to February 10th this year. It involves a 'winter-cleaning' of the house, as well as shopping for decorations, clothes, and food.
Chinese New Year's Eve
On Chinese New Year's Eve, which falls on February 11th, there are multiple things to do:
Putting up decorations including red lanterns, red couplets, paper cutouts, and New Year's paintings (and even wearing red clothes, as the color symbolizes good fortune and prosperity)
Offering sacrifices to ancestors to show respect, such as offering meat, wine, joss sticks, and joss paper in front of the shrine
Enjoying a traditional New Year's Eve family dinner, which may include symbolic New Year foods
Watching CCTV's New Year Gala from 8 pm to midnight, featuring traditional, folk, and pop performances
Giving 'red envelopes' of money (or virtual red envelopes and money via WeChat) to younger family members, friends, and acquaintances
Staying up late to 'keep watch over the year'
Listening to a New Year Bell by going to a large square or temple at midnight
Chinese New Year's Day
Finally, on Chinese New Year on February 12th this year, people will:
Set off firecrackers and fireworks, as well as watch firework displays. It is said that the louder the firecrackers, the luckier the coming year will be!
Wearing New Years Clothes (often red in color) and extending New Years wishes
Watching Lion and Dragon dances
Going to public celebrations at parks and temple fairs
Post-Chinese New Year
Visiting family and friends
Returning to work
Taking part in lantern festivals, which marks the traditional end of the celebrations
Traveling to visit family and friends is a major part of Chinese New Year, which is why the festive period has earned a name for itself as the "world's largest human migration".
With that said, COVID-19 restrictions mean people are urged to stay in their cities of work. There's still plenty of ways to join in the fun, as long as social distancing measures are followed.
What's on in Beijing and Shanghai in 2021
Now that you've got a better idea of how Chinese New Year is celebrated, here's a couple of Chinese New Year events and activities in Beijing and Shanghai:
Beijing
In Beijing, there are many places to go to and the below list is by no means exhaustive. Moreover, you can always celebrate at local bars that will be full of deals during the festivities.
Beijing Temple Fairs
Temple fairs reproduce the traditional customs of Beijing, with activities like ritual praying towards a local deity or ancestors, entertainment like Chinese folk art, and shopping.
Note: Check out the top 10 temple fairs during Chinese New Year.
Longtan Fair
As a sporting event held in a park, Longtan Fair has athletic competitions and demonstrations to watch and partake in. Of course, you'll also find plenty of snacks available at the fair.
The Old Summer Palace (Yuanmingyuan)
At the Old Summer Palace, be prepared for dance routines, ice football, operas, any other similar events to recreate the late Qing Dynasty (1644-1911) vibes.
Chaoyang International Carnival
A slight twist on a traditional Chinese New Year, the Chaoyang International Carnival has international bands, dance troupes, customs, food, etc. It's very popular with foreigners!
Longqing Gorge Ice and Snow Festival
Situated around 50 miles outside central Beijing, you'll find ice sculptures similar to the ones at Harbin, which attracts spectators from around the world.
Shanghai
Likewise, you'll find no shortage of places to go to in Shanghai. Here, we give you a couple of ideas to get you in the mood for celebration!
Longhua Temple Celebration
For one of the most elaborate and grand celebrations, go to Longhua Temple to see monks climb the pagoda in this temple and strike the bell at midnight to call in the New Year.
Guangfulin Blessing Temple Fair
If you're up for historical heritage and underwater museums, then head over to the Guangfulin Blessing Temple Fair.
Yuyuan New Year Folk Art Lantern Festival
Join this immersive holiday experience interpreting traditional Chinese culture. Expect lanterns in Yuyuan Garden, as well as food, activities, and New Year goodies with lots of discounts.
Zuibaichi Spring Festival
For lanterns, Dong Qichang paintings and calligraphy, and more, the Zuibaichi Spring Festival is a fun day out.
Shanghai Disney Chinese New Year Celebration
Over the holiday period, Shanghai's Disney Resort comes alive with colorful and exciting New Year activities, food, and merchandise!
Take care of your health this Chinese New Year. Secure health insurance via Pacific Prime China
If you'd like to give yourself the gift of good health this Chinese New Year, you should consider securing health insurance in China, as it'll enable you to access the best healthcare in the country (and abroad, if you opt for an international plan). Fortunately, Pacific Prime China has got many vetted plans from top insurers, including China short-term health and travel insurance.
As we've got expertise in the country's healthcare and health insurance landscape, we also regularly write articles about healthcare tips in China, and share insights with our clients. What's more, our highly-trained consultants are also only a phone call or email away if you'd like personalized advice.
You're more than welcome to reach out to us for an impartial consultation and tailored plan comparison, and we'll help you secure the best-value plan for your needs and budget. You'll also get a whole host of value-added services at no additional charge versus going directly to the insurer.
Contact us today!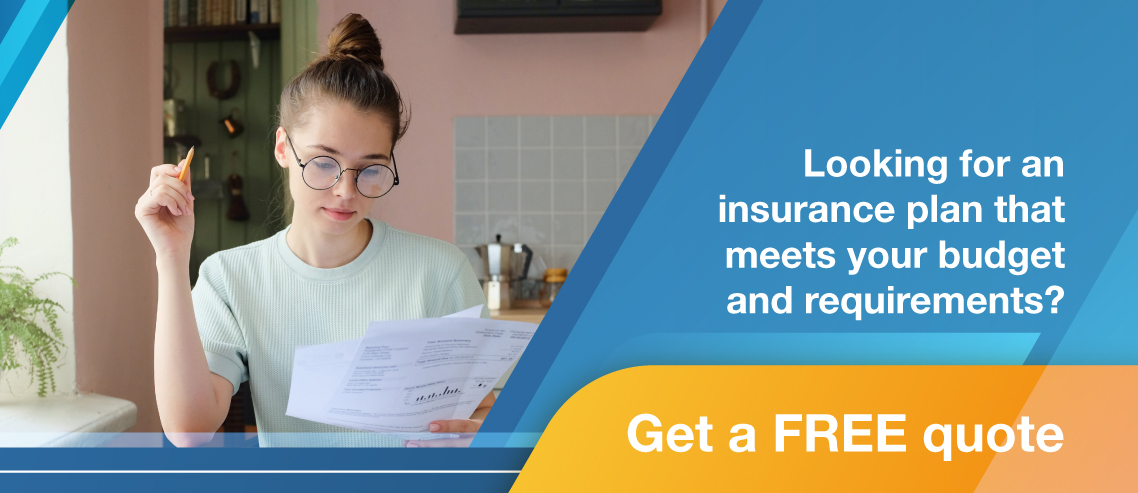 Disclaimer: Pacific Prime China solely represents, operates, and manages locally regulated insurance products and services in the territory of PR China. Any references to Pacific Prime Global Company or Group, the international services, insurance products, or otherwise stated written or verbally, is for introduction purposes about our overseas network only as each entity is fully independent.