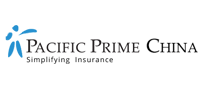 Your guide to celebrating the Mid-Autumn Festival with kids
The Mid-Autumn Festival is one of the most important festivals in China, following Chinese New Year. Traditionally falling on the 15th day of the 8th month of the Chinese lunar calendar, the festival occurs in September or October. The Mid-Autumn Festival takes place on September 21st this year.
The festival, which is also called the Mooncake or Moon Festival, is a time for families to come together. This Pacific Prime China article is your guide to celebrating the Mid-Autumn Festival with kids.
How do people celebrate the Mid-Autumn Festival?
Despite being one of the most important celebrations in East Asian culture, the Mid-Autumn Festival is more low-key than you might expect. The harvest celebration calls for gratitude towards the things we might take for granted in life – such as how the moon rises every night without fail.
To celebrate the occasion, people gather for dinners, worship the moon, eat mooncakes, light lanterns, and more. Here are some popular Mid-Autumn Festival activities you can enjoy as a family.
Eat mooncakes
It isn't Mid-Autumn Festival without a mooncake or several. Mooncakes are often a visual reminder that the festival is approaching. If you're wondering "what do children do at the Mid-Autumn Festival?", eating as many mooncakes as they can get their hands on is a given.
These pastries have rich fillings like sweet red bean and lotus seed paste. Salted egg yolk in the middle is common, though you can choose ones without. The desserts are traditionally round in shape to represent the moon.
While some families make their own mooncakes from scratch, it's easy to find mooncakes in grocery stores and bakeries throughout China during the festival.
Dine under the moonlight
You've probably had a picnic on a sunny day, but have you ever dined under the beautiful bright moon? Even though the Mid-Autumn Festival doesn't always coincide with the full moon, the moon is usually bigger and brighter on a clear night at this time of year. Eating a meal while admiring the moon's beauty is a tradition the whole family can enjoy.
Make your dining experience even more special by getting creative. For example, you could have a theme where everything served must represent the moon in some way – such as delicious steamed round buns or "baos". Harvest foods like pumpkins, grapes, and pomelos are traditionally eaten during the Mid-Autumn Festival. Not only are they at their freshest and most nutritious at this time, but their round shape also makes them auspicious.
If everyone's in the mood for Western food, a pizza could do the trick. A scavenger hunt for round edible items in the kitchen can be a fun activity for kids too.
Tell stories about the moon
If you have young children, sitting under the moonlight is a great time to tell the legend of Chang'e Flying to the Moon. Kids love looking for the moon goddess and her pet rabbit on the moon. Along with the legend, books about the moon are perfect for this time of year.
The Moon Lady by Amy Tan and Moon Festival Wishes by Jilian Lin are some great options to read with your children. Grace Lin also has a collection of books about the moon, including Thanking the Moon and a Big Mooncake for Little Star. Since the festival is based on the lunar calendar, it's an ideal time to learn about moon phases.
Decorate paper lanterns
When it comes to Mid-Autumn Festival activities for children, nothing beats making festival lanterns. This activity is especially popular in Hong Kong and Guangzhou. On the day of the Mid-Autumn Festival, children make lanterns out of bamboo or construction paper. The lanterns come in many shapes, including flowers, plants, and animals.
After making the lanterns, parents help their children hang the lanterns on poles or in trees, as well as inside or outside houses. Another lovely activity is to go on an evening stroll as a family while using lanterns to light up your path. You can walk around the neighborhood, head to a park close by, or check for venues in your area.
Happy Mid-Autumn Festival!
The Mid-Autumn Festival is a lovely time of year. People often send messages expressing their best wishes to their family and friends. "Happy Mid-Autumn Festival" is a common greeting while sayings related to family reunions and the moon are also popular.
People enjoy giving gifts to loved ones and staff during the Mid-Autumn Festival – with mooncakes being the classic gift of choice. Other popular gifts include fruit baskets, teas, and fresh hairy crab (especially in Shanghai!). Organic rice and oil is a new favorite Mid-Autumn Festival gift as more people seek a healthy lifestyle.
Stay healthy with Pacific Prime China
Make sure you and your family can access quality healthcare without expensive out-of-pocket fees by securing health insurance in China. Whether you're looking for family health insurance in China, expat health insurance in China, or other health insurance plans, Pacific Prime China can help you find the right plan for your needs and budget. Contact us for impartial advice or a free quote today.
Disclaimer: Pacific Prime China solely represents, operates, and manages locally regulated insurance products and services in the territory of PR China. Any references to Pacific Prime Global Company or Group, the international services, insurance products, or otherwise stated written or verbally, is for introduction purposes about our overseas network only as each entity is fully independent.