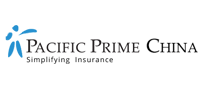 Your guide to COVID-19, lockdown measures, and medical services in Shanghai
More than 26 million people living in Shanghai, China, are currently facing COVID-19-related lockdown measures that practically confine them to their homes. This latest round of quarantine is the country's largest since the virus was first identified in the Chinese city of Wuhan at the end of 2019. It's no doubt a confusing and concerning time for expats in the Middle Kingdom – especially those who need medical care during this time, which is why Pacific Prime China will help answer all the frequently asked questions (FAQS) in this article.
1. How do I check whether the hospital is providing medical services?
Many hospitals in Shanghai may have suspended medical services. You can learn about the suspension/resumption status of medical institutions like hospitals via the official WeChat accounts of Shanghai City, Shanghai Health Commission, and your District Media Convergence. In addition to this, you can also log in to the Shanghai QR Code app (via a mobile app, WeChat applet, or Alipay applet) to find out about hospital openings and closures.
2. What do I need to prepare before heading to a hospital and/or seeing a doctor?
In order to go to the hospital in Shanghai as a patient or an accompanying family member, it's highly likely that you'll be required to present a negative nucleic acid test result. For some check-ups and treatments that require patients to remove their masks, a negative nucleic acid test result within 48 hours is usually required (subject to the sampling time). It's advisable to call up the hospital in question to book a consultation and to obtain the latest information.
How can I access the test results of the elderly (above 60) or children (below 18)?
Third-party individuals can access the nucleic acid test results for the elderly (above the age of 60) and children (below the age of 18) on their smartphones. To do so, log in to the Shanghai QR Code app, search for "nucleic acid test inquiry", and use the "nucleic acid inspection assistance for the elderly and children" function.
Note: You won't be able to access the test result for those that don't fall within the above age range. In this case, the individual in question must create their own Shanghai QR Code account.
3. What should I do if I need urgent medical care during a lockdown?
Non-critical and critically ill patients are advised to contact the sub-district or neighborhood committee to which the closed-and-controlled community belongs.The committee will arrange for a point-to-point closed-loop transfer of special vehicles to the designated hospital or contact the relevant medical unit. After the diagnosis or treatment is completed, the patient will be transported via closed-loop back to the place of residence by a special vehicle.
Note: If you dial 120 for an emergency, make sure you notify the community or sub-district committee as soon as possible so that the vehicle can enter the closed community.
How about if I have a sick child in lockdown?
The first step is to observe your child's condition. If your child is in a good mental state, has mild symptoms (especially low body temperature), and displays no obvious discomfort, then you can temporarily monitor your child's condition at home. That being said, you should seek immediate medical attention if your child is younger than 6 months old (especially younger than 3 months old) and/or have a persistent high fever or fever accompanied by dehydration.
4. Does maternity care and checkups count as urgent?
As per the advice of their obstetrician/gynecologist (OB-GYN), pregnant women with green and yellow risk levels can extend the interval between maternity checkups. However, pregnant women with an orange, red, or purple risk level are still recommended to go for regular checkups. In any case, pregnant women are advised to seek immediate medical attention if they suffer from abnormal conditions such as dizziness, blurred vision, palpitation, vaginal bleeding, abdominal pain (except irregular uterine contractions), etc.
How about a pregnant woman in labor?
Medical needs concerning pregnant women are considered emergency medical needs, so they should be able to access medical care. But if a pregnant woman is unable to go to the hospital for emergency treatment, she should immediately let her neighborhood committee know of the situation. Any problems encountered during home isolation, such as physical discomfort, can also be consulted with a doctor via online consultation. 
5. What should I do if I receive a text notice for an epidemiological investigation?
It's important to note that receiving a text notice for an epidemiological investigation doesn't mean that you are a close contact of an infected person. Rather, it suggests that you might have had direct or indirect contact with an infected person based on data from the epidemiological investigation. Either way, you should remain calm and cooperate by heeding the following procedure:
Contact your community, unit, hotel, or another residential area to inform them that you've received a text notice for an epidemiological investigation. Next, take a nucleic acid test and the necessary precautions to protect yourself and those around you.
Head to the nearest fever clinic if you have symptoms such as fever, dry cough, nasal congestion, runny nose, fatigueness, sore throat, and loss of sense of smell/taste. Avoid taking public transportation if you can.
Should the epidemiological investigator get in touch with you to obtain further information, cooperate actively by providing accurate and detailed information to the investigator.
Get in touch with Pacific Prime China today!
With COVID-19 still causing rage in many parts of the world, it's important to take care of one's health and wellbeing. What better way to do so than to secure comprehensive health insurance? This way, you won't neglect going to the best hospitals because you'll have peace of mind that your medical bills will be covered. Whether you're looking for health insurance in China or abroad, Pacific Prime China can help. Contact us for a tailored plan comparison according to your needs and budget or impartial insurance advice today!
Disclaimer: Pacific Prime China solely represents, operates and manages locally regulated insurance products and services in the territory of PR China. Any references to Pacific Prime Global Company or Group, the international services, insurance products or otherwise stated written or verbally, is for introduction purposes about our overseas network only as each entity is fully independent.
Latest posts by Suphanida
(see all)