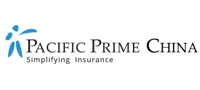 6 challenges for expats in China (and how to deal with them)
Are you new to China? Perhaps you're planning to relocate there? From air pollution to receiving important mails while abroad, there are some must-face challenges for expats in China. In this Pacific Prime China article, we'll go over 6 challenges expat face during their stay in this historical country, and ways to deal with them. By the end of this article, you'll know what to expect.
1. Keeping in touch
Language barrier and culture shock aside, communicating with loved ones can be a challenge. It's hard keeping in touch with your friends and family when China blocks access to a number of Western websites. Popular social media platforms, such as Twitter and Instagram are just two examples. Unfortunately, Gmail is also blocked.
Look for alternative ways of reaching out to loved ones. For instance, move your family and friends over to WeChat, which allows for video and voice calls.
2. Receiving mail while abroad
Despite the move to the digital, there are still times when you want to receive snail mails. Important mails pertaining to taxes, the house you own back home, and your business are definitely some of them.
There are two ways to go around this. Your first option is to "borrow" your family or friend's address while you're in China. Then, ask them to mail you the letters, or pick them up when you next see them.
Looking for something a little more long-term? Get a virtual mailbox. It's like renting an online mailbox with a physical address back at home. All your mails will go to this address once you've subscribed to their services. Then, these are scanned and sent to you. You can also have them forward the mails to you wherever you are. Choose to pay per scan or forward, or pay a set monthly fee. Either way, a virtual mailbox is excellent for resolving one of the challenges for expats in China.
3. Doing your taxes as an expat
Living abroad doesn't exempt you from paying taxes. In fact, most governments require you to disclose your foreign earnings. If those earnings exceed a certain limit, there are often taxes involved. So, look into your country's tax laws!
For US citizens, it might be better to hire a tax professional when doing your taxes. This is especially the case if you are unsure what a Foreign Earned Income tax credit is, or if you make a significant income in China.
4. Finding familiar foods and products
When you live in big cities like Shanghai and Beijing, buying imported goods isn't so bad. Even then, there isn't a store out there that has everything you might want. To whip up a comfort dish, you might have to go on a search across the city.
In comes online shopping. Familiarize yourself with major shopping platforms the likes of JD.com and Taobao. Keep in mind that you'll need to open a local bank account for this. Next, ask a local friend to teach you how to use these apps. In the end, it'll be worth the effort when what you want is shipped directly to your door.
5. Burnout
Every expat will eventually face burnout from living overseas. Homesickness, and living in an environment where nothing is familiar makes a tiring combination. In fact, this feeling may be one of the greatest challenges for expats in China.
Don't get discouraged and hang in there. Take a break by making a short trip, or going on a staycation. Do something that reminds you of home, and look back to see how much you've accomplished.
6. Pollution
China deals with high levels of air pollution and smog. It's particularly harsh on children and the elderly. People with pre-existing medical conditions, such as asthma and COPD are also heavily affected.
To minimize the impact of pollution, pay regular attention to the air quality index in weather forecasts. Wear a mask when outside, and install air filters or purifiers at home. Start a little garden on the balcony of your flat if you like. If you live in a megacity like Shanghai, escape to the countryside for some fresh air over the weekends. Check out these additional tips for reducing health risks from air pollution.
Secure international health insurance in China
With smog constantly hanging over cities in China, the best decision you could make would be to secure international health insurance in China. You will have access to the best hospitals and medical treatments in the world. As a bonus, you'll also get to skip the line up at public Chinese hospitals. For expat families, family health insurance in China is essential.
Our team at Pacific Prime China has over two decades of experience in the insurance industry. We are well-equipped to answer every insurance question you have. Contact us today for free, impartial advice, and price comparisons!
Disclaimer: Pacific Prime China solely represents, operates and manages locally regulated insurance products and services in the territory of PR China. Any references to Pacific Prime Global Company or Group, the international services, insurance products or otherwise stated written or verbally, is for introduction purposes about our overseas network only as each entity is fully independent.
Serena is a content writer at Pacific Prime. She aims to demystify the world of insurance for readers with the latest updates, guides and articles on the blog. Serena believes in straight-forward and entertaining educational content.

Outside of work, Serena spends her time buried in books and dreaming of her next travel destination.