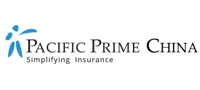 An expat's guide to living in Shanghai
Shanghai is sometimes referred to as the "New York of Asia" – the city of 27 million brings excitement over skyscraper futurism, a sense of limitless opportunities, and has often been romanticized in popular culture. The other face of this alluring city is its colonial-era history and architecture.
For those of you lucky enough to soon be calling this megacity your home, this Pacific Prime China article provides you with an in-depth Shanghai expats guide. It will answer all the common questions pertaining to the quality of life, lifestyle, cost of living, language barrier, healthcare, and health insurance.
1.What life can I expect to live in Shanghai?
The kind of life you'll lead in Shanghai will obviously depend on the job you have, whether you're moving alone or with family, and how adventurous you are. In general though, there are some indicators that are useful to keep in mind.
Air pollution
Shanghai struggles with problems typical of major industrial and financial hubs – air pollution. Expats are advised to check the air quality index on a daily basis and wear a face mask if necessary.
Crime and safety
Unlike some other megacities, Shanghai is relatively safe. Apart from the occasional pickpocketing or financial scams, there's very little violent crime against foreigners. Solo women also don't need to worry.
Public transport
It's very easy to get around Shanghai as the city is home to an extensive and expat-friendly public transport system. The fastest way to travel across the city is by metro. Otherwise, choose from over 1,000 bus routes that take you to every corner of the city.
Meeting people
You can meet people by joining Inter Nation Community, Shanghai expat network, or Shanghai meetup groups. Areas like Jingan, Pudong, and the former French Concession are also expat-friendly and you can mix with others over coffee or beer.
Going out
Whether it's people watching at cafés, partying the night away, or enjoying festivals, there's no shortage of things to do in Shanghai. You check out events on Smart Shanghai, That's Mag, or Time Out Shanghai.
2. How does the cost of living in Shanghai compare to other cities?
The cost of living in Shanghai is the highest in mainland China and, as per Mercer's Cost of Living Survey, it's the 7th most expensive city in the world for expats. It's worth doing a quick comparison of the cost of basic amenities in Shanghai vs your current city.
Cost of basic amenities
Of course, how much you'll end up spending depends largely on your lifestyle. Shanghai caters to both economically-minded and luxury-seeking individuals. Here's the average cost of a few things to give you an idea when budgeting.
Rent, utilities, and transport (monthly):
1 bedroom apartment downtown – RMB ¥ 7,800
1 bedroom apartment in the suburbs – RMB ¥ 3,900
3 bedroom apartment downtown – RMB ¥ 9,800
3 bedroom apartment in the suburbs – RMB ¥ 18,000
Electricity, heating, cooling, water, and garbage for a 85m2 apartment – RMB ¥ 380
Monthly pass for public transport – RMB ¥ 197
Groceries:
Bread for 2 people for 1 day -RMB ¥ 14
1 kg of potatoes – RMB ¥ 9
500 gr boneless chicken breast – RMB ¥ 19
1 l of whole fat milk – RMB ¥ 20
12 large eggs – RMB ¥ 17
500 g of local cheese – RMB ¥ 71
1 kg of apples – RMB ¥ 18
Shopping:
1 pair of jeans (Levis 501 or similar) – RMB ¥ 624
1 summer dress in a high street store (Zara, H&M, or similar) – RMB ¥ 276
1 pair of sports shoes (Nike, Adidas, or similar) – RMB ¥ 684
Body wash/Shampoo – RMB ¥ 33
Tube of toothpaste – RMB ¥ 19
Entertainment:
2 tickets to the movies – RMB ¥ 112
2 tickets to the theater (best seats) – RMB ¥ 1,379
Dinner for two at an Italian restaurant in the expat area – RMB ¥ 500
1 cocktail drink in a downtown club – RMB ¥ 83
1 beer in a neighborhood club – RMB ¥ 43
1 packet of Marlboro cigarettes – RMB ¥ 21
1-month gym membership – RMB ¥ 612
Source: Expatistan and Numbeo
3. Do you need to speak Mandarin to survive in Shanghai?
It can be daunting to face a language barrier abroad. Unfortunately, that is the case in China. According to the EF English Proficiency Index, China consistently ranked as "low proficiency" and only last year achieved "moderate proficiency".
However, generally speaking, English speakers in China tend to be dominant in big cities like Shanghai. Though you may struggle with service-level professionals, chances are you will find English speakers among the more educated residents.
You'll be happy to know that it's not impossible to get by without speaking Mandarin. (But try learning the basics using apps like Duolingo!). Street signs, shop names, and restaurant menus are in English. Moreover, so are the apps you'll come to live by.
4. How can I access healthcare in Shanghai?
As China's tier-1 city, healthcare in Shanghai is of a relatively good standard compared to the rest of the country. The quality of service and availability of treatments is also improving.
Bringing medication
Falling ill is never part of the plan, but it's always good to have common medications on hand. That's because China's strict laws on importing medicine might mean that you won't be able to get familiar brands. But be sure to check customs requirements first.
Accessing pharmacies
It's also important to note that if you need non-over-the-counter medicines from pharmacies, you will need to have a valid prescription for it. Foreign ones are generally not accepted, so be prepared to see a local doctor.
Going to a clinic/hospital
If you need to see a doctor in Shanghai, you'll be faced with two main options: local hospitals (and its VIP clinics) or international hospitals. Let's go through the pros and cons of them below!
Local hospitals
To see a doctor at a local hospital, you have to arrive early to get a queue ticket, which usually costs around RMB 14. After that, doctors' fees and medication are charged separately. You can expect to pay RMB 300 for a consultation.
VIP clinics
Your other option is to go to VIP clinics, which are typically departments of large public hospitals that provide outpatient services at a higher price. Some clinics only have doctors available at certain times of day, so always call to check beforehand.
International hospitals
A wide range of general and specialty in and outpatient services are provided in international hospitals, but major surgeries will be referred to the major local hospitals. The average consultation fee of a general practitioner is RMB 700.
Comparison
| | | |
| --- | --- | --- |
| Local Hospital | VIP Clinic  | International Hospital |
| Cheapest option | Moderately priced | Expensive |
| No appointments with doctor | Can make appointments with doctor |  Can make appointments with doctor |
| No English-speaking staff | English-speaking staff – poor proficiency | English-speaking staff – high proficiency |
|  Standard of treatment not very high | Decent standard of treatment. | Higher standards than local counterparts |
5. Will I be required to get a private health insurance plan?
Getting ill abroad is no fun – it can be quite overwhelming when you don't know the language or don't have your support system. It helps when you have access to the best healthcare and, should you need it, the option of being medically evacuated home.
Technically speaking, you are not required to have health insurance when moving to Shanghai. A good tip is to get one anyway to save yourself from having to pay large bills.
If you're looking for a health insurance plan for expats in China, whether it's for individuals, senior citizens, or families, you can work with a global health insurance broker like Pacific Prime China.
We've helped expats in China and beyond secure insurance for over two decades now. Rest assured, we'll help you get the perfect plan to suit your needs and budget. For personalized obligation-free advice, speak to a team member today!
Disclaimer: Pacific Prime China solely represents, operates and manages locally regulated insurance products and services in the territory of PR China. Any references to Pacific Prime Global Company or Group, the international services, insurance products or otherwise stated written or verbally, is for introduction purposes about our overseas network only as each entity is fully independent.
Suphanida aims to demystify the world of insurance by creating informative and engaging content. As a wordsmith, she spends the majority of her day writing and editing website content, blog posts, in-depth guides, and more.

Outside of work, Suphanida enjoys traveling to new places and immersing herself in different cultures.
Latest posts by Suphanida (see all)