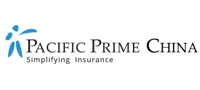 Boosting your immune system during the COVID-19 pandemic
Anyone can be infected by the novel coronavirus, but those with weakened immune systems are more vulnerable. This fact has even the healthiest people wondering what they can do to improve their immune system while under lockdown or self isolating due to the virus. In this Pacific Prime China article, we'll look at boosting your immune system during the COVID-19 pandemic.
Coronavirus immune system
There are many claims circulating on the internet regarding ways we can boost our immune system. These solutions range from vitamins and sunlight to essential oils. While some of these recommendations work, it can be difficult to know which ones are worth trying.
To begin with, we have to understand that the immune system is not a single thing that can easily be measured. It is a complicated system that is made up of many different components. What might be beneficial for one section might actually harm the other. What's more, the section that is being boosted might not even help fight viruses. Now you can see why knowing what to do can be challenging.
What we do know is that the elderly and those with underlying health issues or pre-existing conditions are at higher risk. Since a weakened immune system can increase the risk of severe symptoms or even loss of life from the COVID-19 virus, it's important to do whatever you can to stay healthy.
Ways to boost your immune system
The following tips can help you strengthen your immune system during the COVID-19 pandemic and beyond.
Stay active
One of the most efficient ways to kick your immune system into high gear is to engage in physical activity. Being physically active offers a myriad of benefits. Research shows that exercise can improve the metabolic and immune systems. Exercising on a regular basis increases the production of antibodies and T-cells in your body, which causes them to circulate faster. It also helps eliminate toxins from your body, thereby energizing your metabolism and cells.
In addition, regular exercise reduces the stress hormones, such as cortisol and adrenaline, in your body. This can give your immune system extra strength. If that's not enough motivation, sweating is beneficial to your immune health as well. When your body temperature goes up and you sweat, you're assisting your body in killing pathogens.
A recent study found that exercising a minimum of five days per week lowered the risk of getting an upper respiratory infection by almost 50% in comparison to a sedentary lifestyle. To top it off, this exercise plan resulted in less severe symptoms as well.
There are many ways you can stay active during the COVID-19 pandemic, such as following online workout videos, lifting weights or objects, doing housework, and gardening. If you do go outside for a walk or run, make sure to practice social distancing by staying at least one meter apart from others.
Eat healthy food
Eating right is key to strengthening and supporting a healthy immune system. The inextricable connection between the immune system and the gut means that when the gut is healthy, so is the immune system. Therefore, it isn't surprising that eating right results in a healthy gut microbiome, which results in a healthy immune system that can fight infection off faster.
Foods to boost your immune system
Avoid eating processed, fried, and refined foods, and stock up on healthy whole foods instead. A good rule of thumb is to "eat the rainbow", or fruits and vegetables from five different color categories. This variety ensures that you're incorporating essential nutrients and vitamins into your diet. Additionally, probiotic foods such as yoghurt, kefir, sauerkraut, and miso are rich sources of "good" bacteria.
Get a good night's rest
The connection between sleep and the immune system has been recognized for quite some time. Since sleep refreshes your body and your mind, it's not surprising that it refreshes your immune system as well. Sleep deprivation causes the body to increase stress hormone production. This rise in stress hormones not only keeps you up at night, but also impacts the immune system.
According to one study, getting a minimum of seven hours of sleep every night can reduce your chances of catching a cold by four times, in comparison to under six hours nightly. The amount of sleep you need largely depends on your age. The National Sleep Foundation recommends seven to nine hours of sleep for young adults and adults up to 64 years old. Adults who are ages 65 and above should get between seven to eight hours of sleep.
Other ways to stay healthy during the COVID-19 pandemic
Aside from staying active, eating healthy, and getting enough rest, some other ways you can stay healthy during this period include:
Practice good personal hygiene – Be sure to follow public advice regarding personal hygiene. The World Health Organization (WHO) recommends frequent hand washing and covering your nose and mouth with a tissue or bent elbow when you sneeze or cough.
Stimulate your mind – You can keep your mind healthy and active by reading, learning a new language, and studying, to name a few.
Spend some time outdoors – If possible, get outside for at least half an hour per day. A recent study found that spending at least 120 minutes per week outdoors is linked with good physical and mental health.
Stay in touch – Social distancing is the right thing to do, but it doesn't mean you can't get in touch with family, friends, and colleagues. Calling them or writing an email can help reduce feelings of loneliness or depression, and keep stress levels low.
Help your body stay mentally and physically strong by doing what it takes to strengthen your immune system. Remember that the goal is not to overexert yourself emotionally or physically, but to be strong enough to handle potential challenges.
Stay healthy with Pacific Prime
Whether you want to get tested for peace of mind or are experiencing coronavirus symptoms, out-of-pocket costs can be expensive. Luckily, many insurers now offer health insurance in China that will cover the treatment costs of the COVID-19 virus. However, it can be tricky to know which one to go with.
Pacific Prime China is here to help you find the best plan for your needs and budget, ranging from family and expat health insurance to corporate insurance. Contact us to have any of your insurance-related questions answered and to receive a free, no-obligation quote or plan comparison today.
Disclaimer: Pacific Prime China solely represents, operates and manages locally regulated insurance products and services in the territory of PR China. Any references to Pacific Prime Global Company or Group, the international services, insurance products or otherwise stated written or verbally, is for introduction purposes about our overseas network only as each entity is fully independent.
Jantra Jacobs is a content writer at Pacific Prime. On a typical work day, she writes and edits articles, guides and anything else word-related. She aims to produce content that is easy for readers to understand and enjoyable at the same time.

When she's not writing, she's likely searching for a new restaurant or cafe to try, reading or doing yoga.