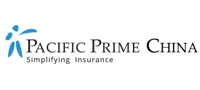 China's fragmented healthcare system and the aging population
China's fragmented healthcare system requires a rapid shift, which can be driven mainly by a change in the mindset of the population. The 2,300 top-tier public hospitals are overcrowded continuously with citizens going to seek help there even for minor health problems. These top-tier hospitals serve almost 20% of the country's outpatient consultations yearly. At the same time almost 950,00 low-tier hospitals, community health centers, and clinics are struggling to attract patients due to the belief in the society that healthcare in those places is of low standards. China has not developed the general practitioners' or family doctor's system; hence, the issue with overcrowded top-tier public hospitals is burdening a rapidly aging population. 
In this article, our specialists from Pacific Prime China will shed some light on the issue and showcase how obtaining private health insurance in China can help expats and Chinese citizens get the quality care they need and can afford. 
China's fragmented healthcare system and its implications on the aging population needs
The fragmentation of China's healthcare system has its roots in the nation's belief that the bigger the hospital, the better quality healthcare patients can receive. Chinese citizens know that in top-tier cities only can they expect well-trained staff and modern medical equipment, as opposed to the rural community centers with the most basic care available. However, waiting times can be tremendous, and patients are complaining that receiving care in overburdened top facilities is hard to obtain in the first place.  
Aging population 
China's elderly population above the age of 65 is estimated to increase from 166 million in 2018 to 250 million by 2030. This demographical shift will have a significant impact on China's healthcare by overburdening the public sector with an increased number of elderly needing specialist care. This alone will have a significant impact on healthcare costs, where only affluent Chinese families or those with private health insurance can afford the treatments.
Private sector's slow growth 
An answer to the overcrowded public hospitals in China that would satisfy the healthcare needs of wealthy city dwellers is the expansion of the private sector. However, the Chinese government is slow in allowing private providers to open clinics with more streamlined processes. Even with the growth of private facilities in China, the competition from the top-tier public hospitals is high, as the latter still lure the best doctors and gain research funding – keeping the credibility tag at hands. 
Inadequate number of specialist in China 
The global standard of amount of doctors per 1,000 citizens, as per guidelines from OECD, is set at 3.4, whereas in China, there are only 1.82 general practitioners per 1,000 citizens. Among the 3 million licensed doctors in China, only about 60% have undergraduate degrees and only around 10% have graduate degrees, according to official data.
Also, doctors in the top-tier public hospitals are under a lot of pressure, often taking in more patients than they can handle, and not having enough time to explain the treatment or the disease properly to the patients. China has only introduced a residency training program to fresh medicine graduates in 2014 and previously new doctors didn't have many opportunities to gain necessary clinical experience. 
How private health insurance in China can help? 
For those seeking high-quality medical care in China without having to wait for hours, weeks, or even months to receive necessary treatments, private health insurance in China is the answer. It gives the policyholder two major advantages: access to private healthcare facilities, and international scope of coverage. 
Access to private health facilities 
Nearly all China health insurance plans include private facilities in their offer. Private clinics and hospitals have almost no wait times, internationally trained staff, a high standard of service, and generally superior facilities when compared with public facilities. 
And since the costs of healthcare in the private medical clinics or hospitals can be quite high, private health insurance covers those costs. For example, at a private hospital, a GP visit can cost anywhere from RMB 1,200 and 1,500. Hopeful parents should also be aware that maternity costs at a private hospital can run as high as RMB 119,000.
International coverage 
For those traveling frequently, international health insurance in China is a useful type of plan, as it covers medical costs both in China and internationally. Many highly mobile people can save on the cost and administration of purchasing multiple travel insurance plans every time they leave the country.
Need more information? 
Contact the helpful team at Pacific Prime China to learn more about different types of health insurance plans in China, or read about them here. Our advisors can easily help you compare health insurance plans, advise on the healthcare providers in each of the plans, and answer all of your insurance questions you might have! 
Disclaimer: Pacific Prime China solely represents, operates and manages locally regulated insurance products and services in the territory of PR China. Any references to Pacific Prime Global Company or Group, the international services, insurance products or otherwise stated written or verbally, is for introduction purposes about our overseas network only as each entity is fully independent.
Elwira Skrybus is a content writer at Pacific Prime. In her everyday work, she is utilizing her previous social media and branding experience to create informative articles, guides, and reports to help our readers simplify the sometimes-puzzling world of international health insurance.

When she isn't writing, you are most likely to find Elwira in search of the perfect plant-based burger or enjoying Hong Kong's great outdoors either at the beach or from the boat - the closer to the sea, the better!