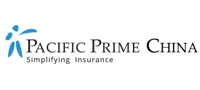 Fun at work: 6 useful tips for organizations
Having fun at work should be the norm, especially considering that we spend roughly a third of our lives at work. Incorporating fun activities at the office can also help reinforce a sense of belonging and inspire employees to stay working in the organization for longer – a goal that any Human Resource (HR) manager or professional would be happy to see. To achieve a positive and happy workforce culture, this article by Pacific Prime China provides 6 useful tips that will help guide organizations, no matter the size, location, or industry.
1. Get in the spirit with office fun days
Work, work, and work. Even machines break down every now and then and even employees in that respect. Continually working to meet deadlines and being bombarded by numerous tasks can cause any employee to burnout or suffer mental health problems. So the most appropriate thing to do is to break up the everyday routine and introduce office fun days.
It can be as simple as choosing a day to enjoy doing something out of the ordinary. This can be a 'casual Friday' where employees can wear something other than their normal work attire, for instance, shorts, and polo shirts. Or it could even be a lunch get together once per week in a nice restaurant or venue. Anything that gets employees together and away from the normal routine can boost their happiness. This is definitely worth considering for any business leader or HR manager.
2. Celebrate the wins – no matter how big or small
When watching your favorite sporting team win a match or tournament – what do you do? It would definitely be a moment of joy or euphoria – jumping up and down or hugging the closest person to you. The same should be at work too. Producing work and accomplishing a task or objective should be celebrated no matter what. It is recognition for the hard work and dedication that was put in.
HR managers and business leaders could also take this approach and create awards for achievements. It could be silly awards as well, because that often puts a smile on employee's faces and makes them feel part of a positive workforce culture. Examples could include "Best work attire" or "Hungriest in the Office". As long as all the employees can be included, this will surely impart some positive vibes, team bonding, and an overall fun workplace.
3. Leadership through listening
"The ear of the leader must ring with the voices of the people." – Woodrow Wilson
It's very true that business leaders should direct and set an example, but a true leader knows how to listen. The best way to go about creating a fun working environment is to ask employees about what they want. Just like when doing market research on a product and sending out surveys to get the views and perspective of the public. Business leaders, especially managers and HR professionals, can gather thoughts and insights from all the employees. This becomes useful information that can be processed to help develop ways for employers to make working fun. Generally, it is deemed good practice as it shows that employers are willing to listen and act on the responses of employees.
4. Teamwork makes the dream work
This phrase is one you've probably heard and know, especially if you have been in a team that really clicks. Teamwork can result in a high-functioning team that can achieve results – not just incrementally better, but perhaps 5 or even 10 times those of an average team without teamwork. Team building activities are a great way to bring employees together and build bonds. In fact, work becomes motivating, fun, and incredibly rewarding when you're surrounded by individuals that agree and act as one.
Examples include:
Scavenger hunt
Boardgame tournament
Cook-off
The egg drop challenge
Jigsaw puzzle race
Sports game
5. Celebrate important days like birthdays and work anniversaries
Every day is special, but birthdays and work anniversaries are often the days that employees remember the best. By celebrating birthdays and work anniversaries at work, employees may actually feel that the organization values them. Imagine having a birthday cake brought over by the Chief Executive Officer or a respected member of the management team. It would definitely be a moment of happiness.
6. Explore wellness programs that offer value and happiness
Wellness programs are great for organizations that wish to make a start in improving their social responsibility and making work more fun and less routine. Examples of wellness activities that can be included in a corporate health program include:
Walking meetings – Going for a walk with the team leader and discussing matters in a different part of the site or workplace can help break up the normal office meetings that employees are used to.
Mid-day fitness – This would help employees unwind and do something more physical. Going to classes can be fun, especially when going together with like-minded colleagues.
Wellness challenges – In addition to fitness, wellness challenges are a fun way to help improve employee well-being and performance. Examples from Snacknation include the eight-glasses-of-water-a-day challenge or the 7-hours-of-sleep-per-night challenge (whoever does the task for the most days during a 30-day period wins a prize).
For more on wellness programs and corporate health insurance, contact Pacific Prime China today!
Disclaimer: Pacific Prime China solely represents, operates and manages locally regulated insurance products and services in the territory of PR China. Any references to Pacific Prime Global Company or Group, the international services, insurance products or otherwise stated written or verbally, is for introduction purposes about our overseas network only as each entity is fully independent.
Jimmy is a content writer who helps simplify insurance for readers interested in international private medical insurance. He is on a mission in Thailand to support locals, expatriates, and businesses by bring the latest news and updates to his Pacific Prime blog articles.

His expert view and wealth of knowledge on insurance can also be found in his blogs for China, Dubai, Hong Kong, and Singapore.