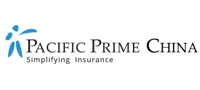 Pacific Prime recognized with AXA TP's Best Performer Award
At the AXA TP Conference held in Vietnam in April, Pacific Prime China has once again garnered the Best Performer Award, the latest addition to a whole host of accolades and recognitions the insurance intermediary has won.
About AXA TP Conference's Best Performer Award
In April, several members of Pacific Prime China attended the AXA TP Conference in Da Nang, Vietnam. At the event, industry elites shared professional insights on the outlook of the high-end medical insurance market and explored potential development opportunities.
At the event, the Shanghai office at Pacific Prime China was honored with the Best Performer Award, which was a further recognition to the insurance brokerage for consistently being the leading distributor of insurance plans in the China region.
Pacific Prime's other awards
This was not the first time Pacific Prime has received industry recognition for its outstanding service, sales, and marketing performance.
In February 2019, Pacific Prime won Bupa Global's Top Producer Award in Hong Kong.
And in 2018, our company received numerous important accolades from major insurance providers, such as the Top Individual Agency and Top Individual Sales awards presented by Now Health International and Best Doctors Insurance, and Bupa Global's Best Performing Intermediary Award.
Learn more about Pacific Prime
Since our humble beginnings in Hong Kong in 2000, Pacific Prime grew rapidly to become Asia's leading insurance brokerage and employee benefits solutions provider. With the aim of simplifying insurance, Pacific Prime releases weekly blogs, reports, and guides to educate the public on different facets of insurance. Check out the different types of individual and corporate insurance plans we offer.
Get in touch with us for impartial insurance advice, an obligation-free quote, and/or a free plan comparison!
Disclaimer: Pacific Prime China solely represents, operates and manages locally regulated insurance products and services in the territory of PR China. Any references to Pacific Prime Global Company or Group, the international services, insurance products or otherwise stated written or verbally, is for introduction purposes about our overseas network only as each entity is fully independent.
Jessica Lindeman is a Content Strategist at Pacific Prime. She comes to work every day living and breathing the motto of "simplifying insurance", and injects her unbridled enthusiasm for health and insurance related topics into every article and piece of content she creates for Pacific Prime.

When she's not typing away on her keyboard, she's reading poetry, fueling her insatiable wanderlust, getting her coffee fix, and perpetually browsing animal Instagram accounts.