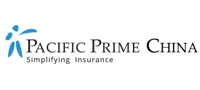 The plague in China
Towards the end of 2019, three serious cases of bubonic plague had arisen in China causing fear that the country might be overwhelmed by what some acknowledge as one of the most devastating lethal infections in human history. While the diagnosed patients were receiving treatment in a hospital in Beijing, the news of the diagnosis had reportedly sparked panic and fear among citizens there.
So, what is the plague? How does infection occur? What are the risks? And what can you do to best prepare yourself from this devastating disease? This article by Pacific Prime China will provide the answers!
What is the plague?
The plague comes in three varieties and is caused by the Yersinia pestis bacterium which is carried by wild rodents and fleas that feed on them.
Pneumonic plague is a highly contagious respiratory infection of the lungs and is perceived as the most dangerous of the three variants because it can easily spread through coughing. Compared to the other two variants, the carriers are humans.
Bubonic plague is an infection of the lymphatic system and is historically remarked as the Black Death, an epidemic that decimated the whole of Europe, Euroasia, and some parts of Africa in the Middle Ages. The bubonic plague is mainly spread by infected fleas from wild rodents.
Septicemic plague is the third variant that infects the bloodstream via flea bites and is rare compared to the above two variants.
What are the symptoms?
The plague symptoms vary between the three variants as shown below:
Bubonic plague: Patients develop a sudden onset of fever, chills, headaches, and weakness to the body. There may be one or more swollen, tender, and painful lymph nodes.
Septicemic plague: Patients develop chills, extreme weakness, abdominal pain, fever, and sometimes shock as their skin turns red and dark purple. Bleeding occurs under the skin and organs. Skin, especially around the peripheral digits like fingers and toes, turn black.
Pneumonic plague: Patients develop fever, weakness, headache, and severe stage of pneumonia with shortness of breath.
What are the risks?
The risks are incredibly high if not contained, and infected individuals must be quarantined and treated immediately with antibiotics. In fact, the plague is renowned as one of the worst pandemics the world has ever witnessed, killing millions of people around the world in three major pandemics.
The first recorded plague, called Justinian Plague took place as early as 541-544.
The second one, the Black Death of Europe, in which the bubonic variant of the infection wiped out an estimated 60 percent of Europe's population in the early 1300s. It is incredibly hard to grasp the immensity of how such an infection could spread so quickly within a 6 year period.
The 1894 Hong Kong plague was a major outbreak of the third pandemic in the world from the late 19th century to the early 20th century, spreading from China to India and Australia.
Recent plague outbreaks
In the last decade since 2010, the WHO reported that both bubonic and pneumonic plagues continue to affect people from Africa to Asia, from South America to North America. Between 2010 and 2015, the plague afflicted 3,248 people and killed 584 around the world.
Even China is frequented by this plague, which in 2014 saw one man die and 151 people placed in quarantine because of the contagious infection. The entire city of Yumen was even sealed off to contain the infection. While China was on full alert, Mongolia reported a couple had died due to the infection from the plague.
In 2015, the plague emerged in the US, with 11 cases reported, and 3 deaths spanning across 6 states between April and August.
Three years ago in 2017, Madagascar, a biodiverse island isolated from the continent of Africa, suffered a terrible outbreak of plague, with 2,417 cases confirmed, and a devastating death toll of 209.
The recent cases in November 2019, where 3 Chinese patients were confirmed infected serves as a reminder of the ever-present and ubiquitous risk of pandemics – a risk for which experts say we're really not prepared for.
A report released by the Global Preparedness Monitoring Board had experts warning that the risk of a global pandemic is growing."There is a very real threat of a rapidly moving, highly lethal pandemic of a respiratory pathogen killing 50 to 80 million people", as stated in the report.
What can you do to protect yourself and your family
It is important to prepare for the worse and the first thing you should do is to educate yourself on what the plague is, or any other infection for that matter. Once you have a strong understanding, you will need to establish precautions and ways to prevent getting infected.
Here are some tips that will help you along the way:
Keep the area around your home clean from clutter, litter, and anything that attracts rodents. Remove rock piles, junk, cluttered firewood if you are living in a rural setting. Make your home and outbuildings rodent-proof. If you have pets, keep their food and water covered and isolated from rodents.
If you own pets, consider taking them to the vet to receive the right vaccinations and protection against fleas and other mites.
Consider getting vaccinations for yourself and for your family to protect against a whole host of other infections that may leave you more prone to the plague.
Contact your local health department if you have questions about the disposal of dead wild animals, domesticated pets, or livestock that are infected.
Consider using insect or pest repellent if you think you could be exposed to rodent fleas during activities such as camping, hiking, or working outdoors. DEET-certified products can be applied to the skin as well as clothing and products containing permethrin can be applied to clothing (always check and follow the instructions on the label before use).
As fleas and rodents are the main culprits that thrive in both urban and rural areas, you should consult your local GP, veterinarian, and pest control to get the best advice on how to treat, prevent, and contain the pest respectively. Medical advice should be sought for symptoms related to the plague.
Have you secured health insurance?
Securing health insurance is about providing the assurance that no matter where you are in China, you will be at peace knowing that any treatment provided to subdue an infectious disease such as the plague is covered for. If you haven't already, then now is the best time!
By speaking to Pacific Prime China, a global insurance brokerage, you will have the pleasure of seeking a plan designed to meet the needs of your whole family. More so, with over 19 years of client-relationships, expert knowledge, and global participation in the health of over 500,000 individuals, our experts are ready to provide you with the best health insurance solutions and options.
Need more information?
Contact our helpful advisors at Pacific Prime China today, to discuss the various types of health insurance plans on offer in China, or read the latest health news and trends from the company's blog page.
Pacific Prime China's advisors can compare health insurance plans from a range of health insurance providers, provide impartial advice, and negotiate the best plan deals on your behalf.
Disclaimer: Pacific Prime China solely represents, operates and manages locally regulated insurance products and services in the territory of PR China. Any references to Pacific Prime Global Company or Group, the international services, insurance products or otherwise stated written or verbally, is for introduction purposes about our overseas network only as each entity is fully independent.
Jimmy is a content writer who helps simplify insurance for readers interested in international private medical insurance. He is on a mission in Thailand to support locals, expatriates, and businesses by bring the latest news and updates to his Pacific Prime blog articles.

His expert view and wealth of knowledge on insurance can also be found in his blogs for China, Dubai, Hong Kong, and Singapore.