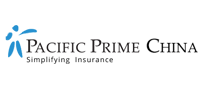 The benefits of mindfulness at work
Work is an important aspect of our lives. It provides us with a sense of meaning and salary to pay the bills. But work can also be a major source of stress, which lingers way past regular work hours, due to the technological advancements and "always-on" culture. In fact, such a fast-paced and stressful life will likely result in significantly lower productivity, burnout, and/or even illness at some point. Here's where practising mindfulness at work comes into aid. 
What is mindfulness?
Originally a Buddhist concept, the philosophy of mindfulness is self-awareness. In other words, mindfulness is a type of meditation where you are paying attention to the present moment in an accepting, nonjudgmental way. It means observing your emotions, thoughts, bodily sensations and surroundings, and only this.  
Since most of the time we're thinking about the future or the past, worrying, fantasizing, fretting or daydreaming, the act of being mindful has the ability to bring us back to the present moment and gives us the tools we need to be less stressed, calmer and focused. 
Benefits of practising mindfulness at work
Managers and companies have been adopting mindful practices at work for years now, incorporating them in their corporate wellness programs. Studies show that mindfulness helps with focus, managing stress, and improving one's general health and wellbeing. In particular, practising mindfulness at work poses the following benefits for employees: 
Reduces stress and anxiety 
About 80 percent of employees report that they feel stress at work and need help learning how to manage it. And mindfulness makes perfect sense for dealing with stress because it takes you out of fight-or-flight mode and brings you into a relaxed state of mental clarity and calm.
Improves focus 
A focused mind is a productive mind, and there is scientific evidence suggesting that mindfulness meditation can improve your ability to focus on one thing at a time, and help minimize one's tendency for multitasking and distraction.
Improves collaboration and communication
It's often taken for granted that collaboration and teamwork are trainable skills, and some workers are better at them than others. One study showed that meditation increases a compassionate response to people who need help. This means that employees who meditate are more likely to become more empathetic and compassionate towards others, which, in turn, leads to improved collaboration and a free flow of ideas.
Enhances employee engagement and loyalty
Employees whose companies offer desirable fringe benefits, including group health insurance, and corporate wellness programs – particularly the ones that also offer mindfulness classes or program reimbursements, are typically more engaged at work and less likely to switch jobs. This makes sense, as a happy employee who can rely on their employer for more than just their salary will be more productive, engaged and loyal. 
How to practice mindfulness at work
Modern offices are not built to help employees be mindful. Combine the open space office layout with a constant flow of emails, notifications, meetings and other distractions, and you'll have a workspace where employees find it hard to focus, let alone be mindful at work. However, being mindful in the office is not mission impossible, and below you can find a few tips on how you can meditate and find focus at work. 
Learn the mindfulness techniques 
One of the easiest ways to learn how to practice mindfulness is to download one of the many mindfulness apps available, also for free, on your phone, and simply follow its instructions. But we also want you to finish reading this article knowing at least one mindfulness technique. Here's a S.T.O.P technique, which is particularly useful in very stressful and overwhelming moments; it's also easy to practice it, even at your desk.
S

top. Just take a quick pause, no matter what you're doing. 

T

ake a breath. Feel the sensation of your own breathing, which brings you back to the present moment. 

O

bserve. Acknowledge what is happening. Just note it. 

P

roceed. Having briefly checked in with the present moment, continue with whatever it was you were doing.
Make conscious choices 
Self-awareness is the fundamental block of any mindfulness technique, so making a conscious choice to stay focused at work is a natural way to achieve it. Some of the conscious choices aimed at helping you stay more present in the moment that you can start making right now include:

Turning off pop-up notifications and push notifications; 

Answering emails only during dedicated periods of time;

Finishing one task before beginning the next one;

During a meeting, not allowing phones or computers and sticking strictly to the main point;

Taking pauses and breaks for mini-meditations.
Leave work at work
While this step is not directly performed at work, it is as crucial as the previous ones. Start by trying not to check your email when you're at home. This will help you to be more present with friends and family, and also more refreshed when you arrive at the office.
Interested in learning more?
Specializing in employee benefits in China, Pacific Prime is an insurance agent that can help you choose and tailor group and corporate health insurance for your needs. The health insurance plans we offer can include a wide range of benefits, including maternity, dental, wellness and group travel protection, among others.If you have any questions or would like a no-obligation, free quote or plan comparison, contact us today.
Disclaimer: Pacific Prime China solely represents, operates and manages locally regulated insurance products and services in the territory of PR China. Any references to Pacific Prime Global Company or Group, the international services, insurance products or otherwise stated written or verbally, is for introduction purposes about our overseas network only as each entity is fully independent.