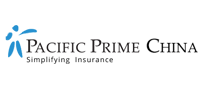 Expat burnout: What it is and how to get through it
Expat life in another country is full of perks. You get to embark on new adventures, discover new cultures and traditions, as well as understand more about yourself and what you want in life. However, as we've all experienced, the COVID-19 pandemic has completely changed peoples' expectations, and for expats, things aren't all peachy like before.
In fact, more and more expats are experiencing some form of stress or, shall we say, expat burnout. It could be due to a failed relationship, poor working arrangement, or the fact they have been made redundant and are financially insecure. For those lucky to have loved ones nearby, it's great having support when you need it. But for some, being far away from home and not having a support group to keep you mentally well will only make things worse.
So if you are an expat who is feeling burnout or unsure about what it is, this Pacific Prime China article will help explain what expat burnout is and how to get through it so that you remain healthy in mind and body, wherever you are.
What is expat burnout?
Living an international lifestyle probably attracts people to move out of their comfort zones (e.g. home) and sign up for work in another country. However, with all the fun and excitement, sometimes we get fed up and strangely annoyed at simple things like routine and work. If this is happening to you, then you need to start questioning whether it's time for you to actually move back home or perhaps start a new chapter somewhere else.
Furthermore, if you get irritated or feel tired, depressed, or heavily stressed, you could be experiencing expat burnout. Feelings of irritation or negativity could appear sporadically. However, they could build up over time without one's knowledge or understanding. If all of this paints a picture of how you currently feel, it's worth applying these 5 tips to avoid expat burnout.
1. Take a break and look after YOU first
Before you think about others, it's essential to take a break from all the hustle and bustle so that you can check up on yourself. A good comparison is when you are on an airplane, and guidelines state that you must first place your oxygen mask on before assisting others. This is also true for you during times of burnout. It's recommended to listen to your mind and body all the time. If you are feeling tired, have trouble resting or eating, it's a sign to take time out and put yourself first.
2. Get out and do something new
If you've been vaccinated or the area where you live allows you to travel, then it's good to get a change of scenery and head somewhere new. However, you are encouraged to put your safety first and the safety of others by wearing protective face masks and following social distancing measures.
Go by the local guidelines and allow yourself to see or visit places of interest. There's always something new to see and experience. If you have colleagues or friends you have not met in a long time due to work-from-home arrangements, then make a plan to meet up. Provided that everyone is ok with meeting up and vaccinated, the arrangement should be fun and help you destress.
3. Treat yourself
The COVID-19 pandemic has been damaging to peoples' lives, albeit an excuse not to do anything at all due to restrictions. If you can, try and treat yourself to something nice like a new suit for work or the latest phone from Apple or Samsung (if that's what you want).
If your local favorite restaurant or eatery is now open and they are welcoming back customers, then why not book a table and enjoy the latest menu on offer. Not only will you help yourself feel better, but you'll be supporting local businesses and the broader economy too.
4. Break a sweat
You've probably come across this a million times over, but it's always good to mention it again and again. Since exercising boosts your endorphins and clears the mind, it's worth giving yourself at least 30 minutes a day to do some form of workout. Many mobile users since the pandemic have downloaded workout apps like Nike's Training Club App and Samsung's Health App.
These and many other apps on the market also offer meditation classes online or have pre-recorded coaching sessions to guide users on performing exercises and destressing. Burnout can result from a build-up of thoughts, so using these apps and performing exercises can help clear one's mind.
5. Wherever you are – seek positivity
One last tip to help you avoid expat depression and burnout is to surround yourself with positivity. You can do so by reaching out to your friends, family, colleagues, and peers. Whoever it may be, as long as they can help motivate, advise, and make you happy. But, if the distance is an issue and you can't exactly see them in person, why not arrange a video call. Zoom, a popular video platform, can make your meetings more immersive and enjoyable with many features to explore for friends and family. All in all, always reach out for help and seek support if you need it.
Further reading:
What can Pacific Prime China do for you?
For over 20 years, Pacific Prime China has supported expats with their insurance inquiries and matching bespoke health insurance plans with their needs and budget. Our offices in Beijing and Shanghai consist of insurance experts who know precisely the burdens and issues that expats face when moving abroad to another country.
You can contact us to learn more about individual health insurance and family health insurance for loved ones today!