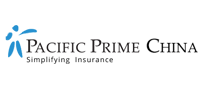 6 tips for looking after your mental health
While we have been busy focusing on the COVID-19 pandemic, an epidemic of mental health conditions has been brewing behind the scenes. According to the latest surveys, there is a connection between poor mental health and COVID-19-related measures like social distancing and travel restrictions. What's more, mental health conditions such as anxiety, depression, and insomnia could increase in severity as countries reopen their borders.
What can you do to look after your mental health during these trying times? This Pacific Prime China article offers 6 tips for your toolbelt.
Ways to support your mental health
Whether you're looking for mental health tips during quarantine at home or ways to boost your mental health in general, there is no better time than now to start prioritizing your overall health. Regular exercise and a healthy diet are ways you can take care of your physical health, but what can you do to keep your mind healthy?
1. Talk about your feelings
As humans, we often feel like we're burdening others by discussing how we feel and end up bottling things inside instead. If you're experiencing difficult emotions or feelings, talking about what you're going through with a person that you trust or a mental health professional can make a world of difference. After the conversation, you will probably feel much lighter after releasing something that has been so heavy on your mind.
The person you opened up to may also be able to offer a different perspective, help get rid of your doubts, and comfort you. If you don't know who you can open up to, mental health support for expats in China is a good place to start.
2. Connect with loved ones
Connecting with your friends and family can make a huge difference in how you feel. Even if it's not possible to catch up in person just yet, there are still ways you can stay connected. For instance, you can schedule a time for a phone or video call. Plus, there's always texting and voice notes. Maintaining healthy relationships will not only enhance your mood but give your confidence and brainpower a much-needed boost as well.
3. Take breaks
It's easy to lose track of time and become absorbed by your busy schedule, especially if you're the kind of person who forgets to take a breather. However, taking breaks is essential for your mental health. What makes taking breaks really fun is that you get to choose how you'd like to go about it. For example, you could go for a walk, run a bath, or pick up a book. Set aside some time to enjoy an activity that relaxes you, so you can show yourself some love and come back as a better version of yourself.
4. Have some fun
With pressures from work, chores at home, and a seemingly endless list of things to do, we get swept up in our responsibilities and forget to take time to just enjoy life. Now, that doesn't mean you should avoid everything you have to do. Instead, make time to do things you love. Does dancing lift you up? What about catching up with friends? Having fun things to look forward to can help you move through the more difficult moments in life.
5. Stay active
It's no secret that regular exercise is great for the body, but it also does wonders for your mind. When you engage in physical activity, certain chemicals that improve your mood are released. That's why you feel so good after a workout, even if you didn't necessarily enjoy it at the time. Not only does moving your body help you feel happy and positive, but it can also lower stress and anxiety. Plus, regular exercise improves sleep, which is key to handling whatever life throws at you with much more ease.
6. Eat a healthy diet
Another tip that is beneficial to both your body and mind is to eat a healthy diet. What you eat can influence how you feel. Eating a balanced diet with plenty of nutrients gives you more energy and balances your mood. Junk food, on the other hand, can leave you feeling sluggish and more emotionally unstable. In fact, a long-term unhealthy diet is a risk factor for depression. If you're whipping up something in the kitchen, you also get the bonus of creating something yourself.
Put your health first with Pacific Prime China
Now that you know how to boost your mental health, give yourself the peace of mind that comes from knowing your overall health is taken care of. Securing expat health insurance in China means that you can afford the treatment you need, even if the unexpected occurs. But looking for the right insurance plan can be a daunting task, which is why Pacific Prime China is here to help. With our knowledge and expertise in the insurance industry, we can easily help you find the best health insurance in China.
Contact us to find out more about your health insurance options today.
Disclaimer: Pacific Prime China solely represents, operates and manages locally regulated insurance products and services in the territory of PR China. Any references to Pacific Prime Global Company or Group, the international services, insurance products or otherwise stated written or verbally, is for introduction purposes about our overseas network only as each entity is fully independent.