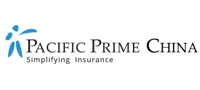 High-cost providers in China: What you need to know
In the last 10 years, there has been a significant rise in the number of private hospitals, institutions, and clinics across China, especially in Beijing and Shanghai. Many of these private hospitals are categorized as high-cost providers and have been favored by foreign expatriates, medical tourists, and affluent Chinese individuals. The reason for their growth is driven by consumer desires for a more patient-centric experience and healthcare that focuses on preventative care, excellence, and more. In this article by Pacific Prime China, we look at the reasons why private hospitals are on the rise and tell you what you need to know about high-cost providers.
The exponential growth of private hospitals in China
According to an article by Collective Responsibility, China in the last decade has seen exponential growth in the number of private hospital beds while public hospital growth has been comparatively stagnant. The research compiled in 2018 highlighted compound annual growth (CAGR) for private hospital beds to be 31%, compared to 6% for public hospitals. On top of the finding, research also showed that the number of private hospitals in China had doubled to a total of 16,900 hospitals in just six years, from 2011-2017. This trend aligns well with the healthcare reforms that have been taking place over the last decade, but also the rise of the middle-class. The latter itself is also a substantial factor for the increase of private hospitals in the Middle Kingdom, which is backed up by our 2018-2019 Cost of Health Insurance report.
Increased demand for international quality private care
As highlighted in our 2018-2019 Cost of Health Insurance report, the rise of China's middle class has resulted in a much greater level of affluence and spending power than witnessed in previous decades. The country's economy has grown rapidly in the last forty years and individuals that have invested well during those fruitful years are now enjoying their successes in the form of newfound wealth. With that said, many families can now afford to choose medical treatments in private hospitals and clinics, and as people's wealth increases, so will the demand for more private hospitals and healthcare settings.
Healthcare reform extends support for private hospitals
In May 2019, it was confirmed at a State Council executive meeting chaired by Premier Li Keqiang that the country's deepening reform will actively promote the development of private hospitals. The country's government intends to increase its support for private hospitals and further encourage public hospitals to cooperate with their private counterparts in developing Internet Plus Healthcare models and carrying out remote medicare services. These changes will definitely have an impact in 2020 and beyond, as private hospitals will help meet people's needs for medical services and better stimulate market vitality.
The increasing domestic medical tourism market in China
Before the coronavirus (COVID-19) pandemic, people would flock to the US, Europe, and other Asia-Pacific countries like Thailand, Hong Kong, and Singapore for medical treatment. However, due to the rules and inconveniences of traveling abroad due to COVID-19, many are now looking within the country for medical options provided by private hospitals and high-cost providers. The increase is fuelled by the expanding middle class, a rapidly aging population, and increased demand for cosmetic surgery. So what are high-cost providers? Are they different from private hospitals? See the section below for answers.
About high-cost providers in China
In a nutshell, high-cost providers are essentially private hospitals that charge more than the average private hospital. Patients typically attend high-cost providers because of the added level of services and the reputation that the hospital has. It could be one with exemplary staff and experts or could be the particular service model that the hospital or clinic follows. Personalization in the form of health packages and preventative care experiences are also reasons to charge higher prices.
How does including a high-cost provider affect you when securing health insurance?
When you select a private hospital that is categorized as a high-cost provider, your health insurance carrier is likely to charge a premium that is 25-35% higher than if you do not have the hospital covered or only partially covered. If you already have a plan which does not include high-cost provider facilities but would like to receive treatment and care from a high-cost provider, a 20% co-payment may apply to the cost of treatment received at their facilities.
Rising health costs across China
In our latest 2019-2020 State of Health Insurance report, we mentioned how rising healthcare costs will remain an issue for health insurers and consumers. We are likely to see high-cost providers in major cities, like Beijing and Shanghai, raising their prices for treatments. This is particularly true for Beijing due to the relatively low number of facilities in the city, as well as the monopolization of major hospitals and clinics. So far in 2020, insurers are doing well to adapt to the changing health insurance landscape and striking a balance between price and benefits.
"Solutions that exclude cover at high-cost facilities are increasingly commonplace, as they can help clients save around 30% on their premiums." – Pacific Prime, 2019-2020 State of Health Insurance report
Health insurers segment high-cost providers to lower premiums
According to our 2018-2019 Cost of Health Insurance report, China's premiums have been going through a correction after years of increases. Health insurers have been able to separate high-cost providers from average private healthcare settings, which helps to lower premiums and allows them to offer significantly cheaper plans. This makes it more affordable for consumers that seek to receive treatment and care at a private hospital but can still opt to pay on top for treatment with a high-cost provider.
What to expect going forward
The world at present is going through turbulent times. When taking into account the impact of COVID-19 and the rise in healthcare costs, health insurers in China, as well as globally, will be looking carefully at ways to increase their offerings and controlling premiums. Private hospitals will be working closely with their public counterparts to strengthen China's healthcare system and ensure the population receives treatment that is not only affordable but also improves their wellbeing.
Need more information about high-cost providers?
As an insurance agent, we work with a number of health insurance companies that can offer plans with or without high-cost providers in their network. If you are looking for cover in Beijing or Shanghai, you can find out more by going to the corresponding links below:
Feel free to contact us for other plans like maternity insurance and pre-existing conditions coverage in China.
Disclaimer: Pacific Prime China solely represents, operates and manages locally regulated insurance products and services in the territory of PR China. Any references to Pacific Prime Global Company or Group, the international services, insurance products or otherwise stated written or verbally, is for introduction purposes about our overseas network only as each entity is fully independent.
Jimmy is a content writer who helps simplify insurance for readers interested in international private medical insurance. He is on a mission in Thailand to support locals, expatriates, and businesses by bring the latest news and updates to his Pacific Prime blog articles.

His expert view and wealth of knowledge on insurance can also be found in his blogs for China, Dubai, Hong Kong, and Singapore.