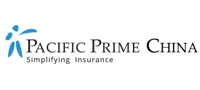 How does an emergency medical evacuation work?
A medical evacuation is when a patient is moved from an inadequate medical facility to one that is able to provide the treatment needed. Repatriation, on the other hand, is when a patient is sent back to their country for further treatment as the place they are in may not be as technologically advanced as their home country, especially where healthcare is concerned. These procedures are important as it can mean the difference between life or death, therefore it needs to be conducted in the best way possible.
This Pacific Prime China article will detail the key differences between medical evacuation and repatriation. Additional to that, we will also lay out the adequate ways to perform an emergency medical evacuation.
When is it appropriate to use medical evacuation versus repatriation
Medical evacuation
The two concepts may sound similar at first, however they are vastly different. A medical evacuation is used when the care center the patient is admitted to is not able to provide him/her with the treatment they need. Therefore the patient is required to be transferred to the nearest Center of Excellence, or CoE, where the patient will be able to receive the adequate care they need for their treatment.
Repatriation
Repatriation is needed after the patient has already received somewhat adequate treatment but must be transferred back to their homeland for further treatment. This could be due to the patient's preference, or simply because the location they are in does not have the same medical facilities as their home country. The transportation process is usually more expensive compared to medical evacuations and is usually medically supervised.
Do evacuations have to happen instantly?
Evacuations do not have to happen instantly, in fact, they should not happen instantly. The patient should be taken care of first, only after that should evacuations be considered. The following are the various things that need to be taken care of before evacuating a patient:
A patient must be physically ready to travel
The optimal transportation vehicle needs to be decided
Arrangements need to be made at the destination for the patient. The main things to consider include:

Airport pick up
Hospital care

The cabin crew needs to be ready if the patient is traveling by air
A landing permit needs to be attained
Seat availability needs to be checked if the patient is flying commercial
The weather conditions on the transportation date need to be taken into consideration
In light of the above points, the notion that a patient should immediately be transferred to a better facility is false as that could be dangerous to the patient and the medical staff traveling along with them.
What are the most optimal modes of transport?
Air ambulance
No matter what method is used to transport a patient, the goal is the same: to get the patient to where they need to be, in the safest way possible. Air ambulance is a safe way for patients to travel due to the fact that it's fitted with medical equipment. However, due to being packed with medical equipment, air ambulance tend to have limited space and can only fit medical staff, the patient, and one extra person. On top of that, air ambulances can only travel a short distance due to its size.
Commercial planes
This method of transport may lack adequate medical supplies, however it's a far more comfortable way to travel. Unlike air ambulances, commercial jets are spacious, have in-flight catering, and a range of other amenities. Commercial planes can be used in less serious cases, or in cases where space and comfort is the most important concern.
Does your health insurance plan cover evacuations and repatriation?
The answer to this question depends on the type of policy that you are holding. Local plans do not usually cover evacuations, however international health insurance plans cover evacuation and repatriation, in most cases.
Visit Pacific Prime China's website for more information regarding the types of insurance plans we offer. You can also contact one of our insurance experts to get some professional advice and a free quote today. For more informative materials like this article, you can visit our health guides page and our blog page.
Disclaimer: Pacific Prime China solely represents, operates and manages locally regulated insurance products and services in the territory of PR China. Any references to Pacific Prime Global Company or Group, the international services, insurance products or otherwise stated written or verbally, is for introduction purposes about our overseas network only as each entity is fully independent.
Karoon is a content creator who strives to represent Pacific Prime's goal of simplifying insurance.

An enthusiastic writer and a core part of our team of health insurance experts, Karoon tackles every topic with the aim to make it as informative and simple as possible.