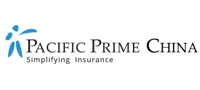 What is the cost of a colonoscopy in Beijing and Shanghai?
Whether you have already scheduled a colonoscopy screening appointment, or have a family history of colorectal cancer and are thinking about a preventive screening session, knowing in advance what to expect in terms of the procedure itself is an excellent way to start the preparation process. Knowing the cost of a colonoscopy in Beijing and Shanghai, and whether your insurance will cover your colonoscopy expenses, is as important.
To help you prepare for a colonoscopy screening in China, and to answer all of the treatment questions, our team at Pacific Prime China has recently released a new health insurance resource titled: Colonoscopy in China Guide. Take a look at what's inside our guide on colonoscopies in China.
Do I need a colonoscopy?  
A colonoscopy is an exam used to detect changes or abnormalities in the large intestine (colon) and rectum by using a tiny tube which is inserted into the rectum with an attached camera, which allows the doctor to view inside the entire bowel. The procedure can indicate irritated and swollen tissue, ulcers, and polyps, but it is most commonly utilized as a screening procedure for colorectal cancer.
Knowing what a colonoscopy is and what it is used for, you may expect to get a recommendation or referral to undergo a colonoscopy screening from your doctor if:
You are 50 years old and above.


Both men and women are advised to get a colonoscopy once every 5-10 years, even if they don't have symptoms. This is because age is a significant risk factor for colorectal cancer.

You have a family history of colorectal cancer.


Doctors recommend that you should start screening earlier than 50 years old.

You have a history of polyps.


This helps ensure they do not pose a threat.

You had colorectal cancer.


This helps identify recurrences in a timely manner.

You have specific symptoms.


These include gastrointestinal bleeding, blood in stool, severe abdominal pain, and irregular bowel movements.



Many factors, including your age, family history, and specific circumstances, can affect the frequency with which you will need to have colonoscopy screenings.
Having a colonoscopy in China
There are two types of colonoscopies in China: sedated and unsedated. We have gone through the major differences and similarities between them in our Colonoscopy in China Guide, but the two main differences to note in this article are the cost and the level of pain a patient feels.
A sedated colonoscopy grants basically no pain during the procedure, but the cost of such treatment can almost double in comparison to the unsedated – but often painful – version of the treatment.
The cost of a colonoscopy in Beijing and Shanghai
When preparing for the treatment, one of the questions you may ask yourself is, without a doubt, "What is the cost of a colonoscopy in China?" As an expatriate or high net worth individual living in either Beijing or Shanghai, your medical facility options will alternate between private hospitals or expat-popular public institutions. That's why our guide focuses on the cost of getting a colonoscopy in Beijing and Shanghai only.
Besides the hospital of choice, the actual cost of a colonoscopy in China will depend on multiple factors such as the city, and whether you choose to undergo a sedated or unsedated procedure, as well as your insurance coverage.
Below we have prepared a price overview of colonoscopy screenings in expat-popular hospital types. Please bear in mind that those costs, in reality, might be much higher, as the below prices do not include consultation fees, doctors' fees, check-ups, etc.
The approximate cost of a colonoscopy in Beijing
Pacific Prime China has identified a price range of RMB 4,800 – 8,000 for an unsedated colonoscopy in a private hospital in Beijing, and RMB 9,000+ for an unsedated colonoscopy at a VIP wing in a public hospital. The price range for a sedated colonoscopy in Beijing varies between RMB 5,800 – 23,000 in private facilities to approx. RMB 7,000 – 15,000 in the VIP wing of public hospitals.
Approximate cost of colonoscopy in Shanghai
When it comes to the cost of a colonoscopy in Shanghai, the pricing situation is quite similar to Beijing. An unsedated colonoscopy in a private hospital can cost anywhere between RMB 1,200 – 12,000, to RMB 900 – 4,000+ in the VIP wing of a public institution.
The cost of a sedated colonoscopy in Shanghai's private hospitals vary between RMB 2,000 – 25,000 and oscillates between RMB 2,000 – 5,000+ in the VIP wing of public facilities.
As you can see, the price of a colonoscopy screening in a private hospital in Beijing can actually be lower than in a public one. Sedated colonoscopy procedure costs start at the same level in Shanghai's private and public hospitals, and hence it is always worth checking and comparing costs in a few places. Insurance brokers, such as Pacific Prime China, help clients with such matters on a regular basis.
Will insurance cover colonoscopy screenings?
Colonoscopy screenings can be quite expensive in China's top hospitals. Fortunately, health insurance plans can cover the costs of this treatment if you fall under one of the 3 below categories:
You have medical symptoms present and your doctor deems it necessary to diagnose what's causing your symptoms with a colonoscopy.

You have no symptoms present but have a wellness benefit on your plan.

You have no wellness benefit and no symptoms present, but fall under certain risk categories, e.g. you have a family history of colorectal cancer.
What's important to remember is that almost all insurers will require pre-authorization for this procedure, even if it's a direct doctor's recommendation. It is essential that you know and understand your plan's coverage to ascertain that particular treatments are covered. Talk to your insurer/broker to ascertain the exact terms and coverage benefits of your health insurance policy before seeking or agreeing to any treatment.
How Pacific Prime China can help
Pacific Prime China is an award-winning insurance broker with offices in Shanghai and Beijing, where our expert insurance advisors match clients with the best health insurance options for their needs and specific health situation, such as the need for a colonoscopy.
We're also a full-service broker, which means we offer an extensive range of services such as assistance with plan renewals, insurer pre-authorization, the reimbursement process, and more, completely for free for our clients.
If you have any questions regarding your health insurance in China, be it about colonoscopy coverage or any other benefits, feel free to contact us today.
Disclaimer: Pacific Prime China solely represents, operates and manages locally regulated insurance products and services in the territory of PR China. Any references to Pacific Prime Global Company or Group, the international services, insurance products or otherwise stated written or verbally, is for introduction purposes about our overseas network only as each entity is fully independent.
Elwira Skrybus is a content writer at Pacific Prime. In her everyday work, she is utilizing her previous social media and branding experience to create informative articles, guides, and reports to help our readers simplify the sometimes-puzzling world of international health insurance.

When she isn't writing, you are most likely to find Elwira in search of the perfect plant-based burger or enjoying Hong Kong's great outdoors either at the beach or from the boat - the closer to the sea, the better!