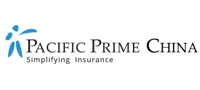 COVID-19 outbreak at Beijing's Xinfadi food market
China signaled victory against the COVID-19 virus as early as the beginning of March when President Xi Jinping visited Wuhan – just as the number of transmissions began spiraling out of control in other parts of the world. With the virus having spread as far as Europe and North America, many looked to China for ways to fight the deadly virus.
So, the world is holding its breath and watching in silence as a new cluster of cases emerge in Beijing. In this Pacific Prime China article, we will walk you through all you need to know about this outbreak – complete with updates on travel restrictions and long term implications on health tracking.
Outbreak of cases at Xinfadi market
Beijing reported no local transmissions in the 56 days prior to the outbreak of cases at Xinfadi market – a large wholesale food market in the south-west Fengtai district. Due to this outbreak, there have been at least 106 cases recorded and fears of a second wave of the virus across the country.
It is not yet clear where the virus has emerged from. Even though samples of the virus were found on the cutting boards used for imported salmon at the market, experts believe that this could be due to cross-contamination as fish is unlikely to be a carrier of the disease. Nevertheless, salmon imports to China have been stopped.
There is widespread testing and disinfecting occurring in the market and around its vicinity. Apart from the 8,000 market workers, approximately 76,000 nearby residents were tested. Beijing wet markets, basement markets, and more than 30,000 restaurants were also thoroughly disinfected.
Lockdown measures and travel restrictions
Due to this "extremely severe" outbreak at Xinfadi market, Beijing authorities have reintroduced stringent lockdown and controlled travel. Neighborhoods in the capital were fenced off and assigned varying degrees of risk, allowing officials to impose stricter restrictions on peoples' movement and carry out temperature checks.
Schools, universities, and offices were instructed to find remote-working solutions. A host of other establishments like indoor sports and entertainment venues were also temporarily shut. In addition to this, establishments such as libraries, museums, art galleries, and parks now also have measures in place to limit capacity.
When it comes to travel in and out of Beijing, this has been curtailed. Residents must avoid all "non-essential" travel. Some long-distance bus routes from the capital to other provinces have also been canceled. Furthermore, there are compulsory quarantine measures in place for Beijing returnees across the country.
Long term implications
Experts globally have agreed that contact tracing is a good measure to curb the spread of the virus. However, China has taken this to the next level by launching a color-based health code system in the eastern city of Hangzhou in early February. The code assigns a color to the user and, based on that, will determine whether or not the user can move about freely.
Though the health app was launched in response to the COVID-19 outbreak, Hangzhou authorities later presented a permanent version of the health-tracking system. While the app was generally accepted in China during the pandemic, a permanent version has raised some privacy concerns.
Given this recent outbreak in the Xinfadi market, demonstrating that there can be a sudden outbreak of cases, the argument for a permanent health tracking system in China post COVID-19 appears to be stronger. Whether or not this is the case, and if so to what extent, is yet to be seen.
Contact Pacific Prime
If you're an expat in Beijing, worried about this outbreak, or even concerned about your health in general, Pacific Prime China can help you find health insurance. From individuals to families and beyond, we understand your concerns and work with the best insurers in China to make sure your needs are met.
What's more, we keep your budgets in mind and provide our service at no extra cost. Learn more about healthcare and health insurance in China on our blog page. Otherwise, one of our knowledgeable and multilingual advisors is always available for a chat. Whether it's for advice or quotes, contact us today!
Suphanida aims to demystify the world of insurance by creating informative and engaging content. As a wordsmith, she spends the majority of her day writing and editing website content, blog posts, in-depth guides, and more.

Outside of work, Suphanida enjoys traveling to new places and immersing herself in different cultures.
Latest posts by Suphanida (see all)