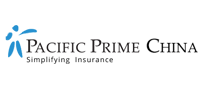 6 tips to choose the best critical illness insurance in China
Life, as we experience it, has many twists and turns so it is best to prepare for the worst, especially when it comes to your health. For every person living in China and, broadly speaking, the world, being diagnosed with a critical illness is one of the unexpected events that will likely change your life and also that of your family.
With China's rapid advancement in science and technology, especially in the development of artificial intelligence, you are likely to survive a critical medical condition. This is all good news, but this can also mean financial disaster for you and your family.
A critical illness will mean extensive treatment – and extortionate hospital bills. You may wonder how you will be able to pay off the bills when you are no longer able to work to earn an income. Many households do not have the funds available and will have to consider how their everyday expenses will be taken care of as well.
This is where critical illness insurance comes in, which is a type of insurance that compensates policyholders with a lump sum payment after getting diagnosed with a specific illness. In this article by Pacific Prime China, we will provide 6 tips on how to choose the best critical illness insurance in the event you fall critically ill.
Tip 1 – Assess your current medical condition and medical history
Before you go out in search of a suitable plan, it is important to consider your current level of fitness and medical history. No matter what health insurance company you approach for critical illness cover, they will first evaluate your health condition, and this can affect not just your premiums but the level of coverage you have.
It is also worth noting that pre-existing conditions will, more likely than not, be excluded from the cover, or will be included but will result in high premiums. Therefore, it is recommended to secure critical illness cover early and when you are healthy to ensure you receive comprehensive cover.
Tip 2 – Review your finances so you know what plan you can afford
It is important to keep your current finances in check and evaluate your income and expenditure. By doing so, you will be able to anticipate if you will be able to cover the costs of a medical emergency in the future. By knowing how much you can afford, you'll be able to budget for the premiums to be paid to the insurer so they can provide you with cover.
Tip 3 – Choose a plan that gives you comprehensive coverage
When looking for a suitable critical illness cover, it is always best to go for the most comprehensive cover you can get. This means you should go through the list of illnesses covered to know if most critical conditions will be covered by the insurer.
At Pacific Prime China, we always recommend our readers and clients to read the terms and conditions to be aware of the exclusions in the policy as mentioned above. Often, it can feel tedious and laborious to evaluate the policy wordings as put forth by insurers, which is why a specialist critical illness agent from Pacific Prime China can help clarify any concerns relating to the plans available.
Tip 4 – Consider your family's situation for the best plan
If you are the breadwinner of the family or, in other words, the person who brings in the main income for the family, then it is wise to consider what would happen if you fall critically ill. Who would cover the expenses of the family and household? This can change the family situation drastically. Securing critical illness cover will help prevent that and ensure your family is supported as you recover from your illness stress-free.
Consider the following:
Do you have young dependants?
If so, it is recommended that you go for combined life with critical illness policy with a long coverage period. This will be enough to ensure your family's financial stability until your children or dependents become financially independent. A combined life insurance and critical illness insurance policy will pay if you either pass away or are diagnosed with a critical illness.
Are you at retirement age, with most of your debts cleared, and children already graduated from university?
If so, you should get a critical illness policy that is tailored to your needs as you age. We recommend contacting an insurance broker like Pacific Prime China to help compare plans that meet the treatment cost of critical illness.
Tip 5 – Be broad and check across several health insurers
Searching for a suitable critical illness plan can seem like a never-ending marathon, with the temptation of choosing the very first plan that comes up in your searches on the internet. However, as tedious as it sounds, it proves to compare across a range of insurers as some may offer competitive plans to suit certain cohorts of people like the younger and aging generations. This is easily achieved by contacting a reputable insurance broker that can break down plans and narrow down the choices so that you are left with one that suits you the best.
Tip 6 – Contact Pacific Prime China to secure a critical illness plan
Our very last, but most relevant, tip is to get in contact with Pacific Prime China's health insurance specialists that can do all the searching for you.
Contact us today for impartial insurance advice, an obligation-free quote, and a plan comparison!
For more information on the support we provide to our clients, you can visit our reports, guides, and blog pages.
Disclaimer: Pacific Prime China solely represents, operates and manages locally regulated insurance products and services in the territory of PR China. Any references to Pacific Prime Global Company or Group, the international services, insurance products or otherwise stated written or verbally, is for introduction purposes about our overseas network only as each entity is fully independent.