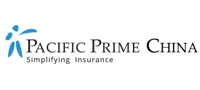 Do you need health insurance to teach English in China?
Teaching English in China is a fantastic way to live and work in the country, popular with both volunteer and full-time teachers. Whether you'll be based in one of the major cities like Beijing or Shanghai or somewhere rural, remote, and unheard of, you'll be sure to have plenty of stories to tell and memories to last a lifetime. Amidst the excitement this brings, it's hardly a surprise that teacher health insurance isn't a top priority.
Many simply glaze over health insurance plans – especially those who receive it as part of their contract, assuming that everything is taken care of. However, the reality is often different, as the health insurance provided may be limited for your purposes. This Pacific Prime China article is a guide to insurance for teachers and expats in China, providing you with teaching English requirements, as well as tips to navigate the complex and jargon-filled world.
Teach English in China
Before we delve into insurance-related matters, let's first look at the teaching English in China industry. According to Teach Away, China is the world's biggest English as a Second Language (ESL) hotspot. There is plenty of demand for English teachers and salary ranges between RMB 6,000 to RMB 16,000 per month. Nevertheless, this varies on the type of institution, location, as well as your qualification and experience:
Teaching at public schools: RMB 6,000 to RMB 10,000 per month.
Teaching at private tuition centers: RMB 6,000 to RMB 16,000 per month.
Teaching at universities: RMB 7,500 to RMB 10,000 per month.
Teaching at international schools: RMB 12,000 to RMB 30,000 per month.
The requirements to teach English in China will also vary depending on whether it's a voluntary or full-time role. For voluntary roles, you may not be required to have teaching experience or a qualification. It's best to check with the individual volunteer program. On the contrary, if it's a full-time role, you'll need to obtain a work (Z) visa, which has strict requirements: 
BA degree or higher.
TEFL certificate (or other approved qualification).
Native English speakers who are citizens of the UK, USA, Canada, Australia, Ireland, New Zealand, or South Africa.
Aged 21 to 55 years.
Criminal background check.
Note: This information is correct at the time of writing and may change without prior notice. For the most up-to-date information, please contact your local Chinese embassy. 
It's important to bear in mind that there may be organizations in China who are willing to hire foreign English-language teachers illegally and without the necessary paperwork, which the authorities are cracking down on. Therefore, it's your duty as a foreign job applicant to ensure that you meet the teach English in China requirements.
Teacher health insurance in China
Although private health insurance isn't mandatory for teachers, or indeed any other expat in China, many employers will provide it anyway. Remember to check your contract to see if you'll receive health insurance. Furthermore, make sure to fully understand the terms of your coverage. This will help you avoid surprises and disappointments further down the line.
In regard to the jargon-filled policy, it's advisable to ask your employer to elaborate. For instance, you could ask them about hypothetical scenarios, which will give you a far better understanding of what your policy actually entails, rather than terms like inpatient, outpatient, pre-existing condition, deductibles, and the list goes on. Some questions include:
If I get sick whilst traveling to another province or country, will I be able to make claims under this insurance plan?
What if I need to see a doctor for a minor ailment, without being admitted to the hospital, will I be able to make claims for the doctors' fee and prescription medicine?
How about if I'm admitted to the hospital for a week? How much will the insurer pay out?
Say I get into an accident, what can I expect from the insurer?
What about dental, vision, or maternity-related services? And what about mental health services? Am I covered for those as well?
Will I be evacuated back to my country in the event of a medical emergency?
Secure your own expat health insurance through Pacific Prime China
Living uninsured abroad is a risk, especially if you need to be medically evacuated back home. The amount you'll have to pay out of pocket is steep and private health insurance puts your mind at ease. Beyond this, private health insurance enables you to access private hospitals in China, which are superior to their public counterparts and provides you with comfortable amenities, including English-speaking medical staff.
However, before securing private health insurance, make sure you familiarize yourself with how to evaluate health insurance plans in China, under the country's three-tier healthcare system. You can also learn about the state of health insurance in China this year. Once you've done that, you can begin looking into your options. If the plan your employer provides isn't sufficient for your purposes, or if it isn't provided altogether, you may want to get your own plan.
Start by contacting an insurance agent like Pacific Prime China, who can help you find a suitable plan. Whether you're on the lookout for local or international health insurance, we partner with top insurers to bring you vetted expat health insurance plans in China. In fact, many of our knowledgeable advisors are also expats themselves, who'll be able to guide you from personal experience. For a free quote or insurance consultation, contact us today!
Disclaimer: Pacific Prime China solely represents, operates and manages locally regulated insurance products and services in the territory of PR China. Any references to Pacific Prime Global Company or Group, the international services, insurance products or otherwise stated written or verbally, is for introduction purposes about our overseas network only as each entity is fully independent.
Suphanida aims to demystify the world of insurance by creating informative and engaging content. As a wordsmith, she spends the majority of her day writing and editing website content, blog posts, in-depth guides, and more.

Outside of work, Suphanida enjoys traveling to new places and immersing herself in different cultures.
Latest posts by Suphanida (see all)