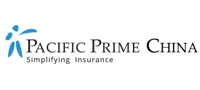 How to rent an apartment in China
If you are an expat who is planning on moving to China then getting a roof over your head will definitely be one of your top priorities. Normally, most expats will begin by renting an apartment during the first few weeks and months before eventually moving into something more permanent like a house.
For the purpose of this article, Pacific Prime China will provide an overview of the 3 essential steps for expats wanting to know how to rent an apartment in China.
Step 1: Begin your search in the city or town you are staying
The first thing to do is to begin your search in the city or town you plan on staying in. Our advice here is to be realistic in your search, put your high expectations aside, and really analyze each search. Sooner or later you will come across the right apartment that suits your needs.
Location
Location plays a huge part in choosing which apartment to rent. As an expat, you will most likely look for a place that is close to your workplace or office, and if you have a young family moving over then you may want to think about one that is near an international school.
To help get you started, below is a non-exhaustive list of questions to ask yourself when considering where to rent an apartment in China:
Is the apartment close to public transportation?
Is there parking available?
What are the local amenities like?
Is there a lot of traffic?
Is the area noisy or quiet?
How safe is the area you are considering?
You are encouraged to question every aspect of the location when looking for apartments to rent in China. You may at this stage also reach out to your friends or colleagues who are already living in the same city or town. Be sure to get their thoughts on which area is best, and perhaps decide on a location that is recommended by people you trust.
Safety first in China
Out of all the questions above, you should put safety at the top of the list. If the apartment is located in a building that is too close to other buildings then during emergencies like a fire, things can become quite dangerous. As well as structural and spatial considerations, you will also want to make sure that access to your apartment is secure. If the location of the apartment is accessible to the public then you run a higher risk of petty theft, burglary, etc.
Step 2: Check out the apartments and their current conditions
Now that you have selected a location you would like to rent an apartment in, the next step is to pick out all the apartments in that location and narrow down your choices. Generally, it is quicker to look online for apartment listings. Examples of some of the websites that expats can use include:
There are also apps for renting apartments in China such as WellCee and AirBnB that expats can use to locate a suitable apartment. Be open with your search and use different channels. Social media platforms like Facebook also have groups, and individuals that post their listings. Keep your options open – but be careful and approach those that are reputable and have a good following.
Cost of apartments in China
The cost of an apartment in China depends largely on the size and the amenities included. In cities like Shanghai, Beijing, and Shenzhen, an average apartment costs around RMB 4,000 to RMB 15,000 per month. As for areas outside the city, you could get the same kind of apartment in a suburban area for around RMB 2,000. Use the websites and apps to compare prices as mentioned above.
Arranging for visits and viewings
After signing up, reaching out, and arranging a viewing, you are encouraged to visit the apartments in person as pictures and reviews may not be up-to-date. You will find that personal visits or viewings to the apartments will help give you a feel of what it would be like to live there and more. The key message for expats here is to stay curious and question every aspect of your choice.
Take note of the conditions of the apartment and the kind of amenities already included in the apartment. Here are some questions to ask yourself when screening through the listings:
Is the apartment empty or are there fixtures and fittings already included?
Would you need to do more than unpacking to make your apartment livable?
What is the condition of the building?
Do you have to pay a community fee for the apartment?
Is the kitchen stove electric or gas?
Are their safety mechanisms already in places, such as a smoke alarm or circuit breaker?
What's the state of the walls and floor? Are they new or require a full make-over?
Make a list of the pros and cons of each apartment and note down as much detail. These will help you not only make a decision of which apartment is best for you, but you will be able to use the negative points to negotiate a better deal when it comes to signing the contract. In general, never take anything for granted, especially if there are defects or problems that require the landlord's attention.
Get to know your landlord before you agree to a contract
When comparing apartments, you are also encouraged to choose a landlord you know you can trust and build a positive relationship with. Being an expat does mean you might be looked upon differently which is normal. However, a good, understanding landlord would be more approachable and may also want to befriend you.
When approaching a landlord, you are encouraged to get to know their personality, as well as establish hypothetical situations, for instance, what to do if there is a blackout or fire. Their answers can tell you a lot about what their services are like and more.
Step 3: Budget and cost of the apartment
Once you have picked a location and apartment then it is important to set a realistic budget and learn of the rent costs for the different apartments in the chosen location. In general, across China, you will find that rent is not paid on the first of every month, but usually in installments of every 6 months and in some cases over an entire year.
These represent contracts and require you to stay or risk losing your deposit which can be anywhere between 1-3 months in rent. Again if you have friends and/or colleagues living in the same location, do get their experience of paying rent and how much it costs.
Stay cool and calm when discussing costs
We can all agree that getting a good deal can be an exciting prospect but keeping cool about it and not getting your hopes too high is better when discussing costs. Before advancing to the conditions of the contract, try to see if you can negotiate the rent down to a more favorable offering. If you happen to have a landlord who is pushy and wants you to enter the contract quickly, you should use this opportunity to negotiate the rent down a bit.
Additionally, if you know you can afford the full rent across 6 months or 1 year, then play the following tactic into your hands by getting the landlord to lower the rent costs. Landlords may appreciate this more as they will realize that you have the funding and are at a lower risk of leaving before the contract ends.
Signing a contract with your Chinese landlord
Since you are in a different country, one of the best ways to protect yourself when signing a rental contract for an apartment in China is to bring with you a local Chinese friend or colleague from work who understands Mandarin Chinese, if you aren't adept at the language yet. This will protect you from any issues down the line and you can be informed of certain conditions that may apply to you during your stay, such as communal fee payments, rules for residents, and so forth.
Helping expats settle in China with health insurance
Pacific Prime China has been supporting expats for many years as health insurance specialists. Our offices in China are based in Beijing and Shanghai, which allows us to reach expats wherever they are in the country. So if you are in need of an expat health insurance or family health insurance plan, then our insurance experts can help.
For further reading, our blog page covers many topics including:
Contact us today!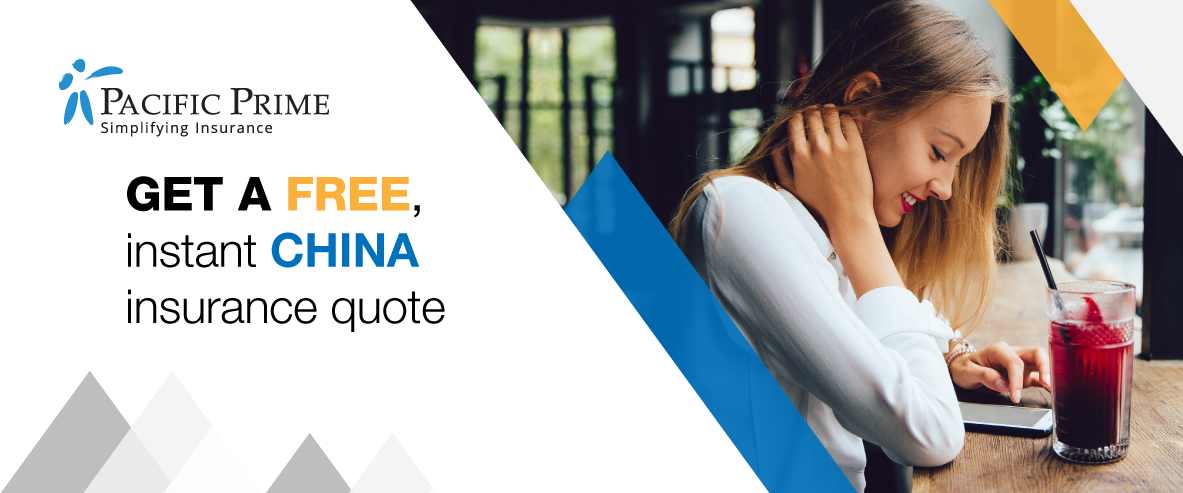 Disclaimer: Pacific Prime China solely represents, operates and manages locally regulated insurance products and services in the territory of PR China. Any references to Pacific Prime Global Company or Group, the international services, insurance products or otherwise stated written or verbally, is for introduction purposes about our overseas network only as each entity is fully independent.